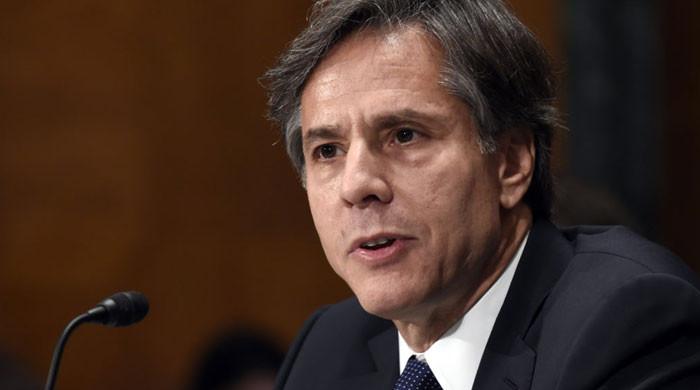 WASHINGTON: US Secretary of State Anthony Blinken said Wednesday that 1,500 US citizens may still need to be evacuated from Afghanistan, and the Taliban has promised to allow some departure after US troops leave the country on August 31. Will go
At least 4,500 of the 6,000 Americans who want to leave Afghanistan have left, Blinken told reporters.
He said officials were in "direct contact" with another 500 Americans who wanted to leave and had given them "specific instructions on how to get to the airport safely."
He said officials were "aggressively approaching" the remaining 1,000 Americans to "decide if they still want to leave."
"Some can't stay in the country anymore," Blanken said. "Some people may have claimed to be American but left because they didn't. Some people have chosen to stay."
"Out of about 1,000, we believe that the number of Americans actively seeking help to get out of Afghanistan is significantly lower," he said.
The secretary of state also said the Taliban had agreed to allow Americans and "at-risk" Afghans to leave after the August 31 deadline set by President Joe Biden for the full withdrawal of US troops.
"The Taliban have made public and private promises on August 31 to provide and allow safe passage for Americans, third-country nationals and Afghans," he said.
"They have a responsibility to keep that commitment and provide a safe passage for anyone who wants to leave the country, not just for the duration of our evacuation mission but for every day thereafter."
What is being done to keep Kabul Airport operational after the US troops leave, Blinken said, adding that regional countries are considering whether they can play their part in keeping the airport open.
"The Taliban have made it clear that they have a keen interest in having a functioning airport," he said.
Asked about future relations with the Taliban, Blinken said the United States would "decide our relationship with any Taliban-led government in Afghanistan based on a simple proposal. Our interests."
"The nature of any relationship depends on the Taliban's actions and behavior," he said. Launching pads for terrorist attacks. "
"If it keeps its promises to those who want to leave Afghanistan, this is the government we can work with," he said.
"If that doesn't happen, we will make sure we use every appropriate tool to isolate this government, and as I said before, Afghanistan will be a paradox."