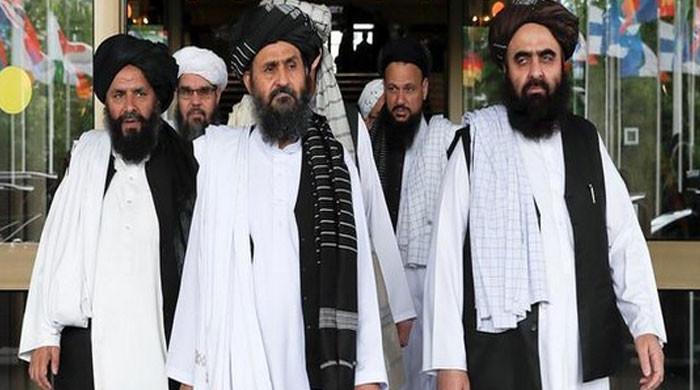 ISLAMABAD: The Afghan Taliban have been told they "cannot rule the country alone", veteran journalist Tahir Khan has revealed.
Speaking on Geo News. Program Today with Shahzeb Khanzada, the journalist quoted sources as saying that Afghan politician Abdullah Abdullah told the Taliban that they could not form a government in Kabul alone.
The Afghan journalist said that although the Taliban welcomed the possibility of a comprehensive government in the country, they were not inclined to include the local political leadership in the government.
"The Taliban will say that they have fought and expelled foreign forces from Afghanistan for the last 20 years, so why would they allow anyone else?" [political leadership in Afghanistan] To get a bigger share of the government, "he added.
Another reason for the delay in forming a consensus government in Afghanistan was the presence of foreign troops in the country, Khan said.
"They consider it. [the presence of foreign troops in Afghanistan] Continuation of the same offensive strategy [of the West] Against them, "he said." However, from the formation of the cabinet to every other issue, consultations are going on every day. "
Responding to a question about the Panjshir Valley dispute, Khan said the Taliban would have difficulty controlling the area as the group had never used it as a Taliban stronghold during its previous rule. Did not succeed
He added that the Taliban were expected to exert more pressure in the coming days to control it in the Panjshir Valley.
Pakistan informed the Taliban of its concerns about the TTP.
Speaking on the show, Foreign Minister Shah Mehmood Qureshi acknowledged that Pakistan was concerned about the TTP factor as the banned organization had used Afghan territory against Pakistan in the past.
"We informed the then Afghan President Ashraf Ghani about the TTP's presence in Afghanistan. He listened, but did not take action," the minister said.
Qureshi said Pakistan had informed the Taliban leadership of its concerns about the presence of TTP militants in the country.
Talking about the delay in establishing an interim seat in Afghanistan, FM Qureshi said that Pakistan, as Afghanistan's neighbor who has good intentions towards it, can only advise the Afghan leadership.
"The decision is theirs," he said, adding that Islamabad wanted to see a broad-based government in the neighboring country.