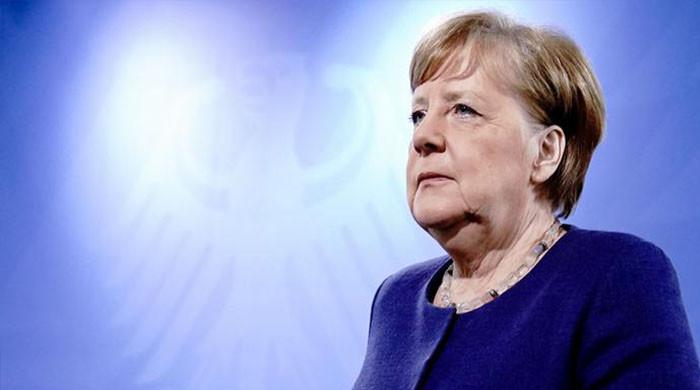 BERLIN: The leader of the free world – Angela Merkel – is wrapping up a historic 16 years in power with an uncertain legacy at home and abroad.
Called Germany's "eternal chancellor" for so long in office, Merkel, 67, left with her popularity, and if she had wanted to extend her mandate, she might have won the record for the fifth time.
Instead, Merkel will pass the baton as the first German chancellor to resign completely, a whole generation of voters who never know anyone else at the top.
Proponents say he has provided strong, practical leadership through numerous global crises as a moderate and united figure.
Yet critics argue that the style of leadership through a mess, which has the broadest possible consensus, lacks a bold vision to prepare Europe and its superior economy for decades to come.
To be sure, it has left behind a shattered political landscape, with the question of who will open next in Germany a few weeks before the September 26 elections.
Assuming she continues to hand over power, she will set or surpass Helmut Kohl's record of longevity for a post-war leader, depending on how long future coalition talks continue. Will
Do the right thing
Merkel has served many people in recent years, from Donald Trump to Vladimir Putin, as a welcome response to the big, bold men in world politics.
A survey by the Pew Research Center late last year found that most Western countries have a large majority who "trust Merkel to do the right thing in world affairs."
However, even on the last day of her presidency, Merkel called for a "bitter, dramatic and terrible" return to Taliban rule in Afghanistan.
A trained quantum chemist behind the Iron Curtain, Merkel has long been in tune with voters opposed to her change as a guarantor of stability.
Its major policy changes have reflected the aspirations of the vast German majority ان including the elimination of nuclear power after the 2011 Fukushima disaster اور and a broad new coalition of women and civilian voters that once led the Arch Conservative CDU. Attracted to
The queen of austerity.
Before the Corona virus epidemic, its bold move – keeping German borders open to more than 1 million asylum seekers in 2015 – was ready to determine its legacy.
But when many Germans rallied under Merkel's "We can do it" slogan, the move also strengthened the second anti-immigrant party, the Alternative for Germany (AFD), for the first time since World War II. I started the right wing block.
At the same time, hardline leaders such as Viktor Orban of Hungary, with their welcoming stance, accused him of "moral imperialism."
Six years later, he lamented this month, the EU does not appear to be close to a unified immigration policy.
The woman, once known as the "Chancellor of the Climate" for advancing renewable energy, faces a mass movement of young activists calling for Merkel's response to the climate emergency. Failing to cope, Germany is not living up to its promises to reduce emissions.
She became Europe's leader during the eurozone crisis when Berlin cut spending in exchange for international bailout loans for debt-ridden countries.
Angry protesters called her Europe's "frugal queen" and photographed her in Nazi garb, while bodyguards credited her with keeping the currency union.
More recently, despite acknowledged errors in the corona virus epidemic, including a slow vaccine rollout, the level of infection and the number of deaths in Germany have been lower than many European partners in terms of its population.
Kohl's daughter Mimi.
Merkel began as a contemporary of George W. Bush, Tony Blair and Jack Chirac, the most senior leader of the European Union and the G7, when she became Germany's youngest and first female chancellor in 2005.
She was born on July 17, 1954, in the port city of Hamburg, the daughter of a Lutheran pastor and a schoolteacher.
Her father moved the family to a small town in Communist East, where tens of thousands of people were moving.
He mastered mathematics and the Russian language, which helped him maintain dialogue with another world-renowned veteran, Putin of Russia, who was a KGB officer in Dresden when the Berlin Wall fell in 1989. ۔
Merkel named her first husband, whom she married in 1977 and divorced five years later.
After the fall of the Berlin Wall, Merkel, who was working in a chemistry lab, joined a pro-democracy group that would join Kohl's Christian Democrats.
The Protestant from the East, whom Kohl called his "girl", will later be elected party leader until Western Catholic patrons dominate.
As soon as she came to power, party rivals called her "Matthew" (mother) behind her back, but she cleverly – some said ruthlessly – eliminated potential challenges.
Although her name is on the list of aspirants for key positions in the European Union or the United Nations, Merkel has said she will give up politics altogether.
Asked about her long-awaited trip to Washington in June, she replied, "Don't make constant decisions."