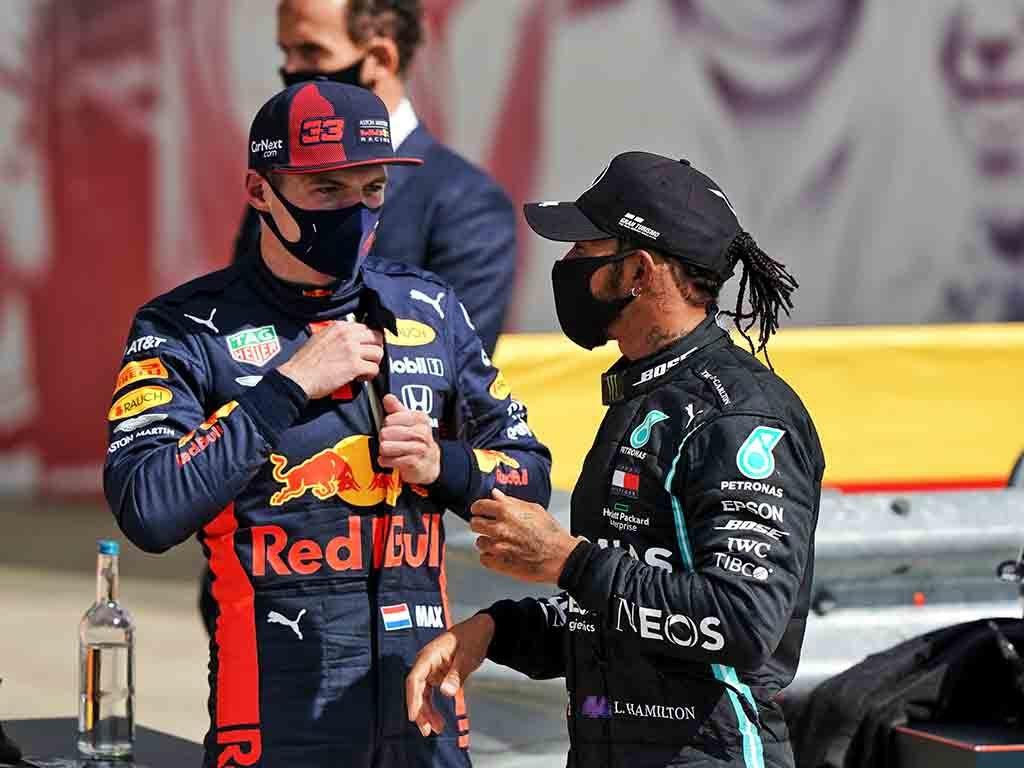 SPA-FRANCORCHAMPS:

Max Verstappen will try to take home advantage to restore his title bid by defeating Lewis Hamilton as Formula One returns to Formula One midway through the summer at the Belgian Grand Prix.
The Belgian-born Dutchman turned a comfortable 33-point lead into an eight-point deficit at the British and Hungarian Grand Prix last month before the annual shutdown.
He knows he needs to bounce back firmly in front of his fans' passionate 'Orange Army' in the next two events.
Following the Silverstone and Budapest feuds, the 23-year-old Red Bull driver, born in Hasselt, also needs a non-competitive fight to gain consistency after a lap collision in his last two seasons.
"I'm excited to be back at the spa," he said. "It's my favorite track and it's really nice to drive with very fast corners and altitude changes.
"It's a good place to rearrange our championship fight and I'm well prepared and feeling good before the end of this race.
Versatapen will also need a change of fortune, as he has not won a sweeping and spectacular circuit in the Ardennes forest and has never finished more than a third.
Seven-time world champion Hamilton has won four times, including last year.
This weekend, Hamilton will try to claim his 100th career success again and Mercedes will face the Red Bull for the fifth time this year.
For both men, it will be another tough test of temperament as well as strength and speed as they quickly return from Belgium to Verstapen's second home event, the Dutch Grand Prix in Zandwort, next weekend and then without a break. K, Monza for the Italian Grand Prix.
Attendance at the Spa-Francocamps is set at 75,000 a day due to the epidemic of COD-19 epidemics as most spectators expect more of the spectacular and competitive racing seen in the UK in Hungary, leading to the Mercedes and Red Bull teams. ۔
"We are in a good position, both are leading the championship and our car is in a better position thanks to the recent upgrade," said Toto Wolf, head of the Mercedes team.
"But we are expecting a very difficult weekend."
Asked about the heated feud with Red Bull and team boss Christian Horner, Wolff said he and Mercedes had tried to keep things calm, but suggested that this was not the case with Red Bull.
"In the war of words, we have tried to keep our cool, not to fuel conflicts and polarization between our leaders.
"Our goal has always been to grow, but unfortunately the other side does the opposite."
He emphasized that the hostility was due to a confrontation between the individuals and that the two teams maintained mutual respect.
"There is always respect for these organizations and the people in them," he said.
Both Mercedes and Red Bull could face stiff competition from Ferrari and McLaren this weekend as the second half of the season begins in earnest.
McLaren's Daniel Ricardo will begin his 200th Grand Prix with a spectacular and fast-paced circuit, where seven-time champion Michael Schumacher, 30 years ago, later became an Ferrari legend, starting the F1 from Jordan.