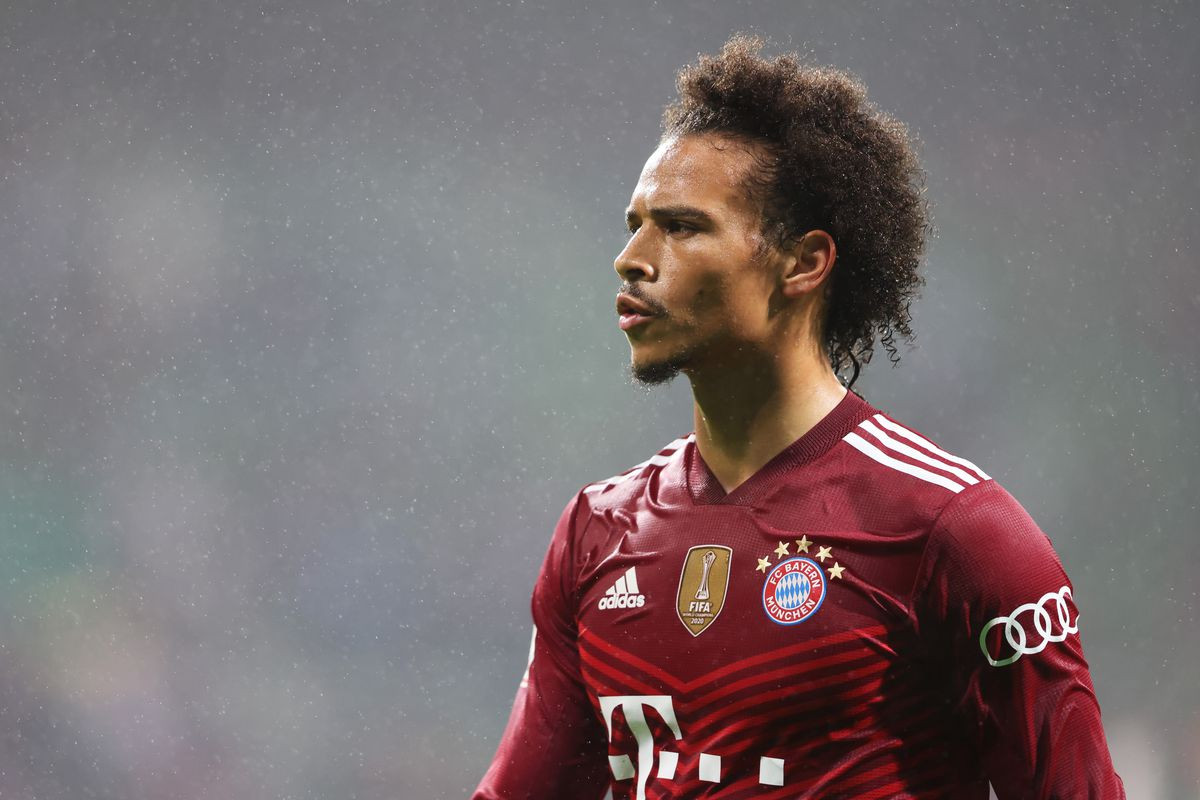 Berlin:

Bayern Munich have asked their fans to stop whistling winger Leroy Saini ahead of the Bundesliga Champions home game against club Hertha Berlin on Saturday.
Byron beat fifth-ranked Bremer 12-0 in the German Cup on Wednesday, with backup striker Eric Maxim Chopu Moting scoring four goals, including a hat-trick in the first half.
Despite scoring the first two goals of Choupo Moting and one goal himself in Bremer, Sai was the target of the traveling spectators.
"Sometimes he is accused of not being upset, but he was very determined," said Bayern coach Julian Naglesman.
"Some people whistled again, but the majority applauded."
Byron's supporters have become increasingly frustrated with Sai's contradictory form.
The 25-year-old, who will be anxiously awaiting the announcement of Hansi Falk's first Germany squad on Friday, has been ruled out of most matches since a high-profile transfer from Manchester City last year.
He reportedly earns 17 million euros (20 20 million) a year at Byron.
Sai had laughed at him after a stubbornness during last week's home win against Cologne and it was changed to half time.
He had already been slammed by domestic unwanted fans during Germany's Euro 2020 matches in Munich.
"It shouldn't happen, it happens when we expect our supporters to stand behind our players."
"Of course, we're talking a lot to Leroy and trying to get him in top form."
Striker Robert Lewandowski, midfielder Leon Gortzka and goalkeeper Manuel Neuer – all resting against Bremer – are set to return against Hertha, the only club to have lost both their Bundesliga games.
Bayern needed a Lewandowski goal late to give them a 4-3 victory when Hertha visited Allianz Arena last October, but it has been almost 44 years since they last lost to Herta in Munich.
Herta has sold Brazilian Olympic gold medalist Matthews Conah to Atletico Madrid, but coach Paul Dardai says the pressure is over.
"Everyone thinks they won't find anything there. Best of all," Dardai said. "We're not going there for a day trip."
On Sunday, Borussia Mچnchengladbach striker Alsane Ply could ease his club's injury worries by fitting in for his Union Berlin tour.
Defender Stephen Lenner and forward Marcus Thoram both suffered serious injuries and lost 4-0 to Bayer Leverkusen last Saturday.
Pali was crippled in the knee, but managed to train this week.
Wolfsburg, the opening leader after two wins, host RB Leipzig, who beat Stuttgart 4-0 last weekend.
Luka Waldschmidt, a new signing from Benfica last week, is in doubt after a head-on collision at his first Wolfsburg training session on Wednesday.
The 20-year-old is making up for lost time this season after a long wait to start his RB Leap Zig after joining from Salzburg in January due to injury.
Suboszli scored two long-distance goals in his first Bundesliga start against Stuttgart, who also scored in his debut as a substitute in the German Cup in early August.
He is already forming a successful midfield partnership with playmaker Emil Forsberg.