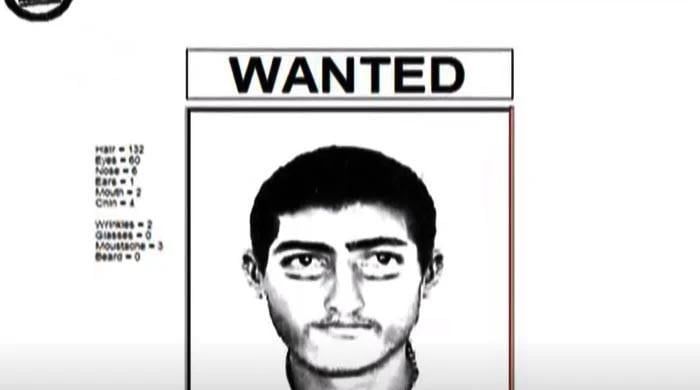 Authorities are searching for an accused involved in sexually harassing a woman on a rickshaw in Lahore, police said.
The sketch, prepared by the police with the help of the victim, shows the accused between the ages of 20-25, with a light beard, thick hair and a long nose, while his eyes are probably large.
According to the investigating officer. Geo News , Police are investigating the matter further with the help of CCTV footage, he said. Two suspects have been sent for an identification parade, while a total of four suspects have been arrested.
what happened?
A video of a man jumping on a Changchi rickshaw and forcibly kissing a woman during Independence Day celebrations on Lahore's Circular Road went viral on the internet. The video sparked outrage and hatred on social media.
The clip shows the woman sitting with another woman, with a child sitting between them, in the back of the rickshaw. The women were shocked to see a pair of motorcyclists grab the rickshaw, call them, and lean over them, as well as make obscene gestures.
As shown in the video, a man jumped on a rickshaw, out of nowhere, and forcibly kissed the woman. Surprised, he and the woman with him shouted, but no one intervened.
A woman took off his slippers and threatened to kill the motorcyclist. The harassed woman, on one occasion, was very upset and in desperation tried to leave the rickshaw but her partner stopped her from doing so.