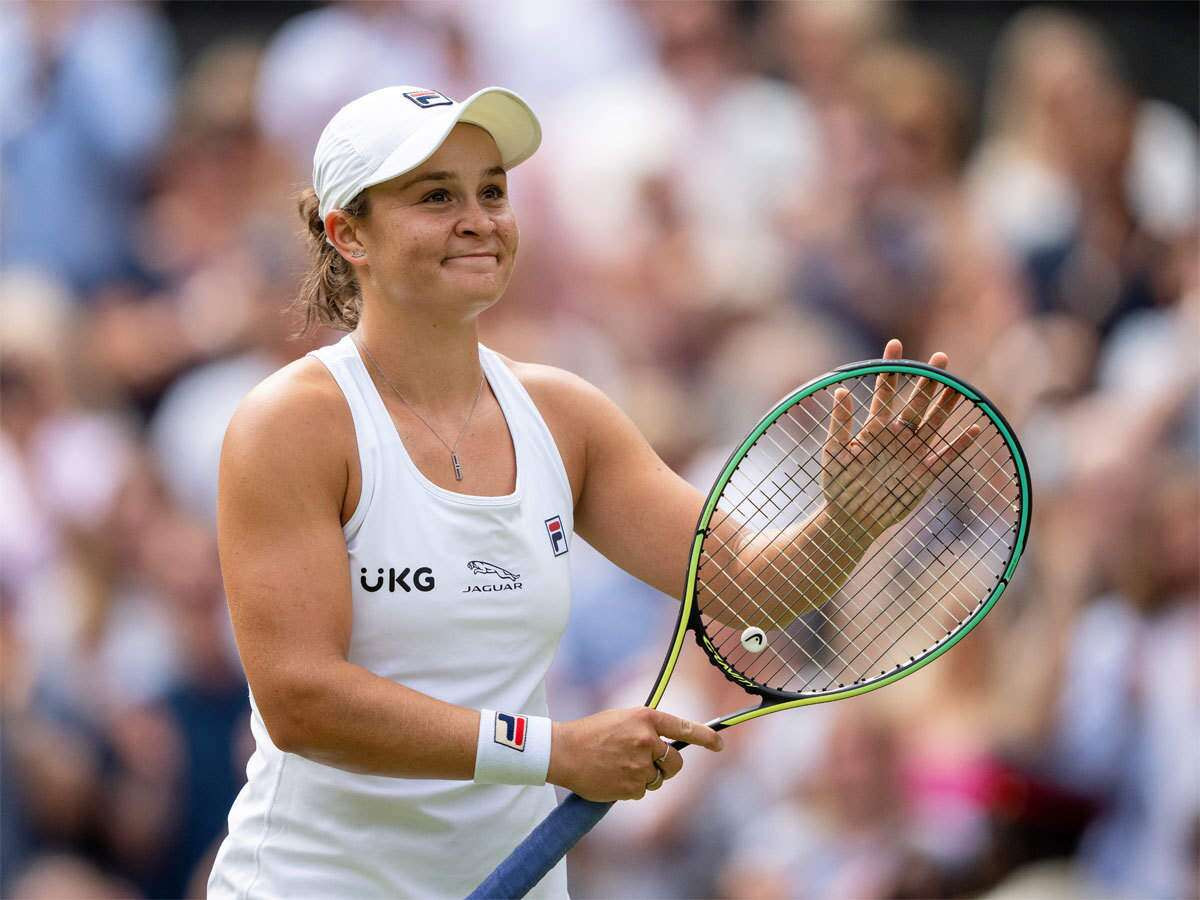 New York:

Top-ranked Ashley Barty has found consistency in the basics and has won five titles this year, giving the Australian star a boost in confidence at the US Open.
The 25-year-old Brisbane girl left last year due to cowardly 19 and has not been home since the beginning of the year, but won her second Grand Slam crown in Melbourne, Stuttgart, Miami and Wimbledon. ۔
Add to the last big tone-up trophy at the US Open in Cincinnati last week, and it's easy to see what the top seed has in store for the third-biggest crown since the New York hard court showdown began on Monday.
"This trip has been remarkable for me this year," he said Friday. "It's been incredible." Although some difficult moments have come, it has made the better moments more pleasant.
"We had a lot of fun."
Calmness has led to victories and has brought the best year of his career and even more confidence.
"It's easy. It's enjoying my tennis, going there and playing freely. Then it just comes down to execution," Barty said. "Knowing that I have the confidence to get out of there and be confident in myself."
Barty is back, and so is the spectator after last year's empty stand due to Cove 19. He is excited about playing before the full-fledged crowd after sitting at home last year.
"It's nice to be back. This week will be exciting," Barty said. "It's good to have the fans back. It's going to bring a lot of energy. It's a tournament that grows with energy. I can't wait to get started."
Barty will be her favorite in the draw, four-time Grand Slam champion Naomi Osaka of Japan and world number two Ariana Sabalinka of Belarus on the other side of the draw.
Osaka said of Barty, "He's had a wonderful year. It's great to see someone play so consistently." "I would say she looks really determined and really focused. It's really incredible."
Second seed Sabalinka was coming out of her best Grand Slam race at the Wimbledon semi-finals last month, as was Barty.
"What she's doing is incredible," Sabalinka said. "She is playing very well. She is playing very hard. She is a really tough opponent for most of the players on the tour.
"She can hit the ball very hard. She has everything in her hand, so she can do everything. That's what makes her stronger than everyone else."