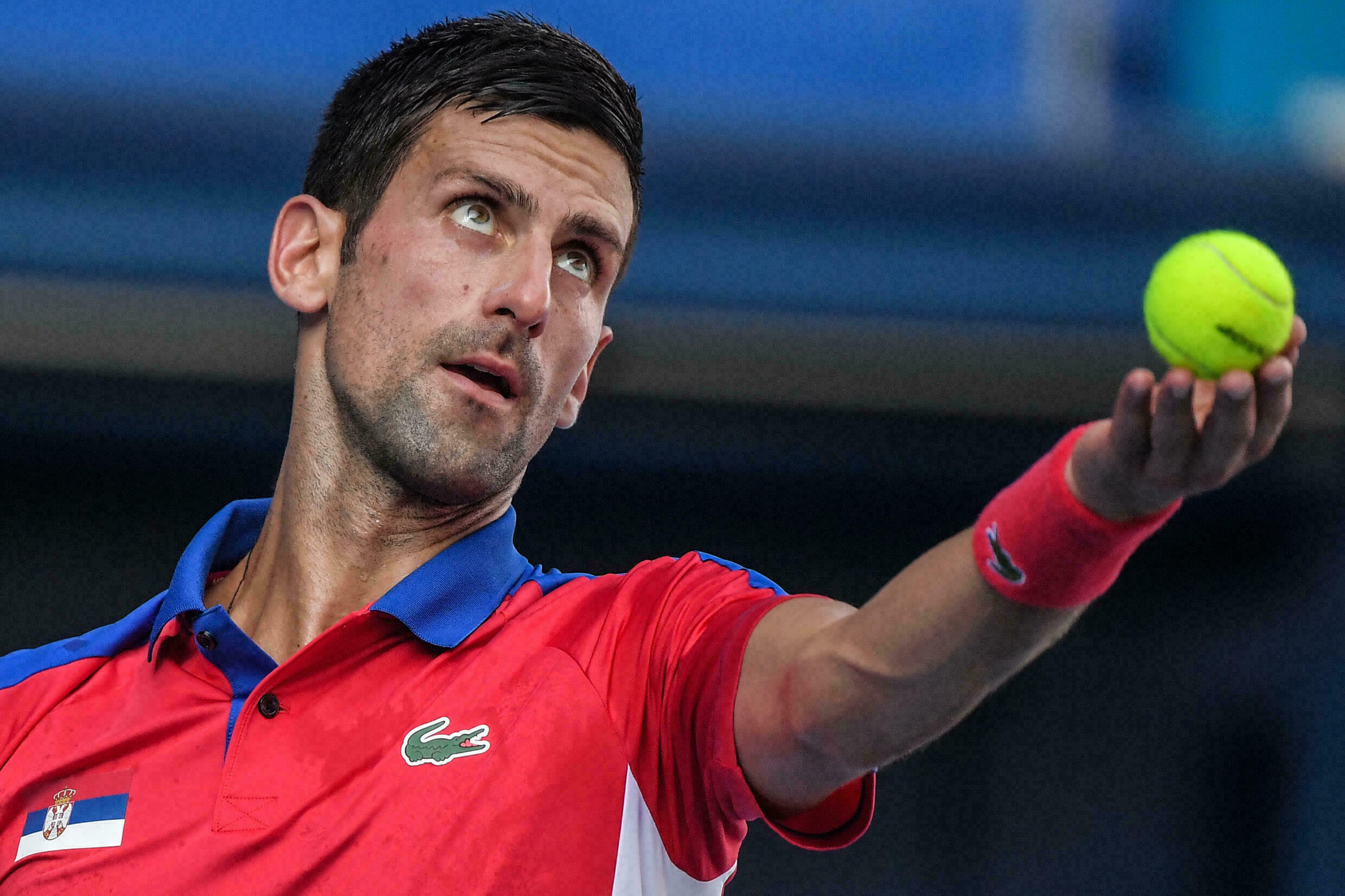 New York:

Top-ranked Novak Djokovic says winning the US Open and ending the calendar Air Grand Slam will be the biggest achievement of his career.
The 34-year-old Serbian has won 20 Grand Slam singles titles, which is part of the men's all-time record at the New York Hard Court in 15 days, starting at the feet of Rafael Nadal and Roger Federer.
Since Rod Lever in 1969, not a single man has won four major singles titles in a single year.
"It's a simple question. Yes, it will be," Djokovic said when asked if Calendar Salem would be his biggest success.
"I know what a great opportunity I have in New York, where I've played very well historically over the years.
"I can't wait. I'm really excited to play my best tennis."
Djokovic called the 2021 Saleem sweep prospect a "guiding star" as he pursues his fourth US Open crown since 2011, 2015 and 2018.
"I'm very impressed and impressed," Djokovic said. "But at the same time, I know how to balance things mentally, with a lot of expectations."
Nadal and Federer will not play in New York due to injuries, leaving Djokovic out of the spotlight without their "Big Three" rivals, but with three young rising star rivals Daniel Medvedev, Stefanos Tsitsipas and Olympic champion Alexander Zverev. ۔
"I feel it. I know there are a lot of people watching my matches and expecting me to perform well and fight for Salem," Djokovic said.
"At the same time, despite the absence of Roger and Rafa, you still have great quality tennis players who are probably on the hot streak right now, like Zverev, Medvedev, Setsipas, these three are the top contenders. I look for the title.
"I've been in this situation many times in my life. There's a little difference between what is at stake and how I feel about it, but I don't value it on a daily basis because I'm trying to be current. Being in the moment. "
Djokovic has escaped injury, although he did not start a planned tune-up in Cincinnati for extra comfort after finishing fourth at the Tokyo Olympics.
"I'm well prepared for the US Open. I'm feeling good on the court," Djokovic said. "It took a little extra time after the Olympics because I felt tired in every way after this long summer which was very successful. It brought me a lot of success, a lot of confidence."
The pressure of a unique opportunity has proved to be an inspiration that Djokovic hopes will help him develop in the tense situation of the past.
"I'm very impressed to play my best tennis here," Djokovic said. "I don't want to say whether it is for me now or never because I think I will have more chances to win Salem in my life. I don't know if I have more chances to win the calendar so this one This is a very unique opportunity.
"At the same time, I don't need to put extra pressure on what I already have, which is much bigger than myself and the people around me.
"But I also grow up under pressure. I've done this many times in my career. Stress is an honor, it's really. It's what you do all day, all day, all your life. Unique position to win Grand Slam and make history
"I'm a big tennis fan, a history fan. I appreciate the game. I love it. I have the opportunity and I'll try to use it."