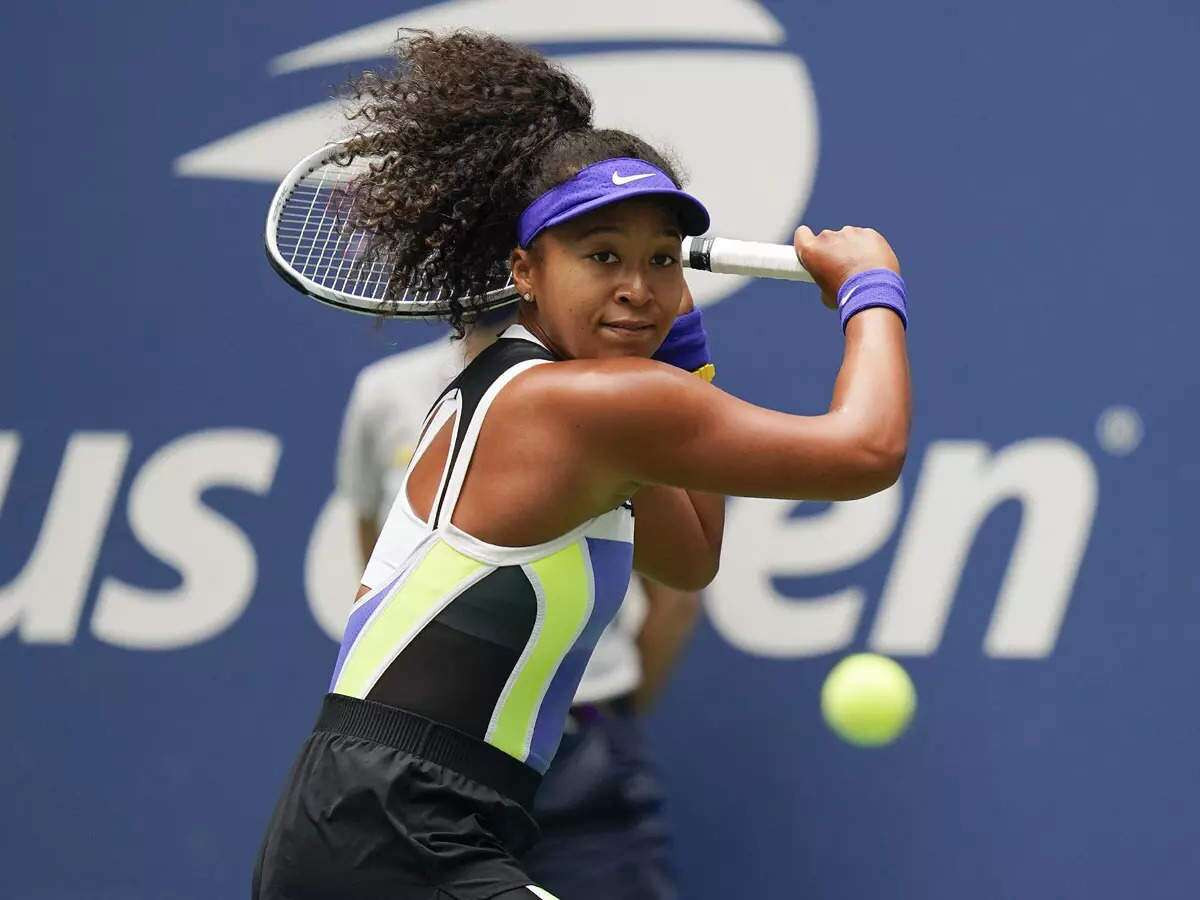 New York:

Defending US Open champion Naomi Osaka has ruled out repeating her sudden withdrawal from the French Open in the future, saying she would have handled the dispute differently if given the chance.
Roland Garros, a four-time Grand Slam winner and New York's third title winner, walked out after leaving an interview with reporters, saying her mental health was a problem.
When he was fined and warned that he could face more punishment for similar violations in the future, Osaka withdrew from the tournament and left Wimbledon, a move that has left world-class players in a state of shock. Global awareness of the challenges was raised.
The 23-year-old Japanese star told reporters in a room on Friday that she would work differently if she found herself in the same situation again.
"I think I've done a lot wrong at the moment," Osaka said Friday. "But I'm also the kind of person who's too much at the moment, like I'll say or do whatever I feel like. I don't necessarily think it's a bad thing.
"I think there are a lot of things I've learned to do better. Of course, I don't think it will be the same again. It's going to be a big deal."
Osaka, who finished third in the final Grand Slam event of the year starting on Monday, said he was happy instead of asking questions on audio and video monitors.
"It definitely feels good to see this person," Osaka said. "Sitting in front of the screen is really annoying. Maybe that's why I feel so nervous. But talking to a human feels better."
Osaka, who lit the bouquet at the opening ceremony of the Tokyo Olympics, has played only once since, losing their second match in Cincinnati last week.
"I know I haven't played that many matches. I know I haven't even reached the quarterfinals," Osaka said.
"I'm very happy with my game. I hope it works."
Osaka says that when he sees his play, he has to make people feel different about him, which may be one of the factors that led to the ban on spectators at the US Open last year due to Cove 19. Once done, a full-fledged mob was allowed.
"It would definitely feel a little different," Osaka said. "I don't really know how to explain it, but I had to overcome the feeling in people's eyes that it was a little different from me." "It simply came to our notice then.
"It may make me feel a little nervous. But the first round always makes me feel a little nervous. Maybe I can just attribute it to that. I think I'm in a situation where I'll find out." "
Osaka said she would like to see the court as a refuge from out-of-court worries, but she does not.
"It would be nice if this line was for me, but no. I'm the kind of person where everything is the same," Osaka said.
"You could see it earlier in my career. If something wasn't right in my personal life, you could see it in my game.
"It would be great if I could draw that line and become like a robot Superman who can go to court, just focus on tennis.
"But no, I'm the type that focuses on everything at once.