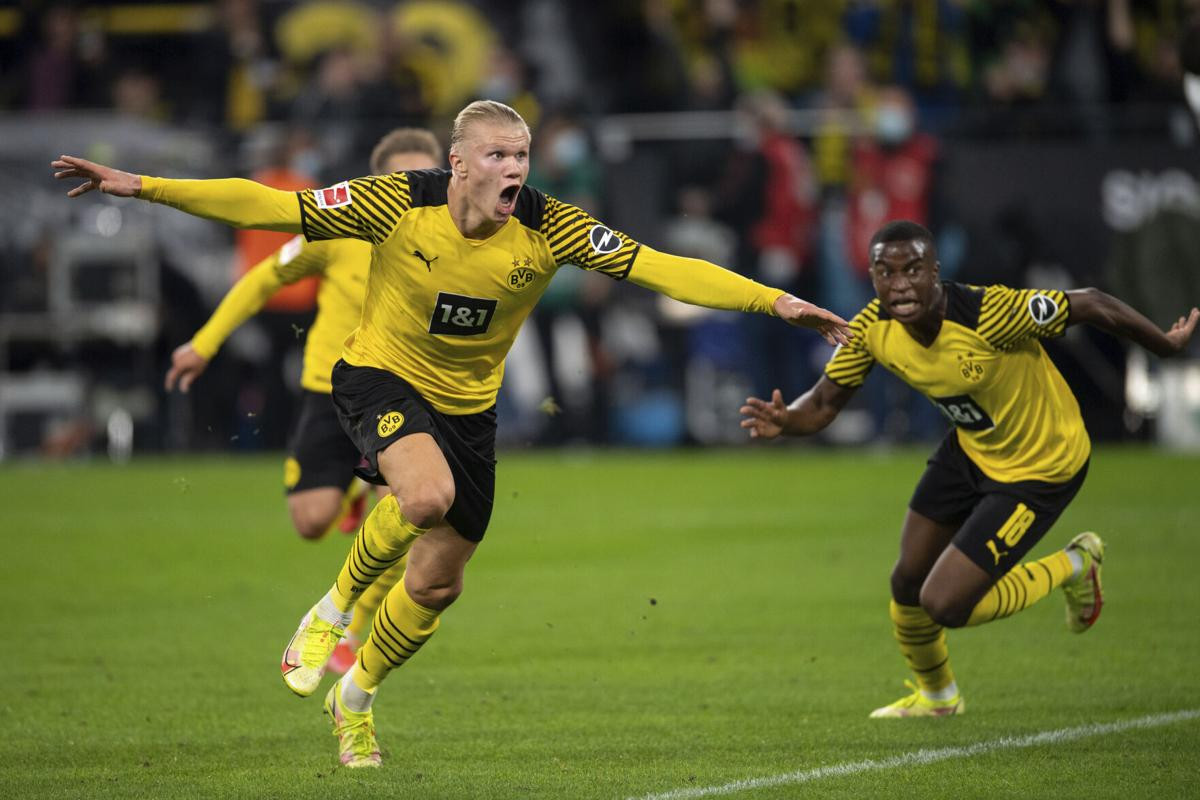 Berlin:

Borussia Dortmund's goal-scoring "machine" Earling Braut Holland scored the winner in extra time on Friday in a dramatic 3-2 victory over Hoffenheim's home side in the Bundesliga.
Hoffenheim equalized for Dortmund's Giovanni Reina and Jude Bellingham's Christoph Boomgartner, then Manas Dabbar equalized in the 90th minute.
However, the Netherlands secured Dortmund's three points when they scored their sixth goal of the season in the 91st minute.
The Netherlands have scored 63 goals in 64 games since joining Dortmund in January 2020.
"He's a machine, I don't have enough words to describe him, but he won us over and that's what's important," England midfielder Bellingham told DAZN after the dramatic victory for the Netherlands.
Dortmund are back on track to win after a shock defeat at Fertberg last weekend.
"I think we played better against Freiburg, but we had our chances today and we had a good day," Bellingham added.
"We acknowledged two goals, which is a downside, but we did show some roles that we are often criticized for."
The match signal started with a thrilling start at Adona Park as Boomegartner was booked just nine seconds after Axel Witsel was elbowed in the face.
With Mattis Hummels injured, Witsell, who was usually a defensive midfielder, was playing as a temporary center-back.
Hoffenheim striker Andrzej Kramark hit the post with a header just three minutes later but the threat was averted.
Dortmund broke the deadlock four minutes after the break when Bellingham tilted the ball towards Reina, who broke his shot behind Hoffenheim goalkeeper Oliver Bowman.
Reina, who turned just 19 in November, modified the first half's clear chance when her weak shot was saved by Bowman after a one-on-one situation.
At the other end, Dortmund goalkeeper Gregor Koble denied Kramark before Boomgartner equalized in the far corner.