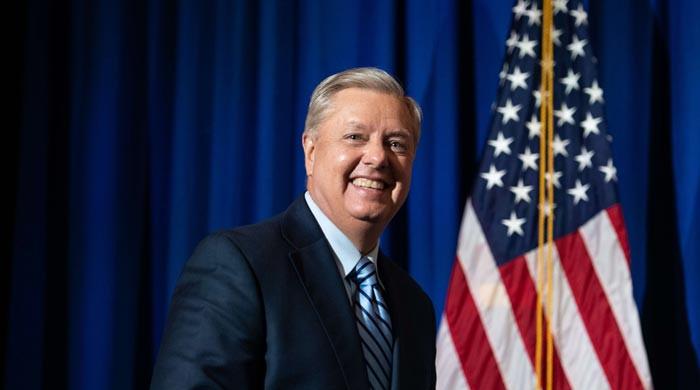 Washington: US Republican Senator Lindsay Graham on Friday night stressed the importance of Pakistan for any lasting solution in Afghanistan.
Graham made the remarks after discussing the situation in Afghanistan with Pakistan's Ambassador to the United States Asad Majeed Khan.
U.S. lawmakers described the area as "complex" and "dangerous" at times, with more than 100 people killed two days after the bombings at Kabul's Hamid Karzai International Airport.
"We must all remember that Pakistan is a nuclear-armed country, and there is a Pakistan version of the Taliban that wants it. [to] Graham called for the overthrow of the Pakistani government and army.
The group praised the Pakistani government's efforts to expel those seeking to flee Afghanistan after the Taliban took over, despite a general amnesty.
The U.S. lawmaker said he appreciates the Pakistani government's efforts to help evacuate American citizens, our allies and other countries.
Responding to Graham's tweets, the Pakistani ambassador said he had spoken to the senator about the changing situation in Afghanistan and briefed him on Pakistan's efforts to support the withdrawal from Afghanistan.
Addressing a press briefing on Afghanistan a day ago, Director General of Inter-Services Public Relations (ISPR) Maj. Gen. Babar Iftikhar said that apart from international organizations and media, Pakistan has 5,538 foreign nationals from 24 countries. Has been facilitated.
Later on Friday, Army Chief General Qamar Javed Bajwa reiterated that Pakistan has no favorites in Afghanistan.
According to the Pakistan Army Public Relations (ISPR), the Army Chief's remarks came during a detailed discussion with the US Ambassador to Pakistan, Angela Egler, at the General Headquarters in Rawalpindi on the situation in the war-torn country.
"Pakistan has no favorites in Afghanistan and our only goal is to help achieve a peaceful, independent, stable and prosperous Afghanistan," the army chief told the US ambassador.