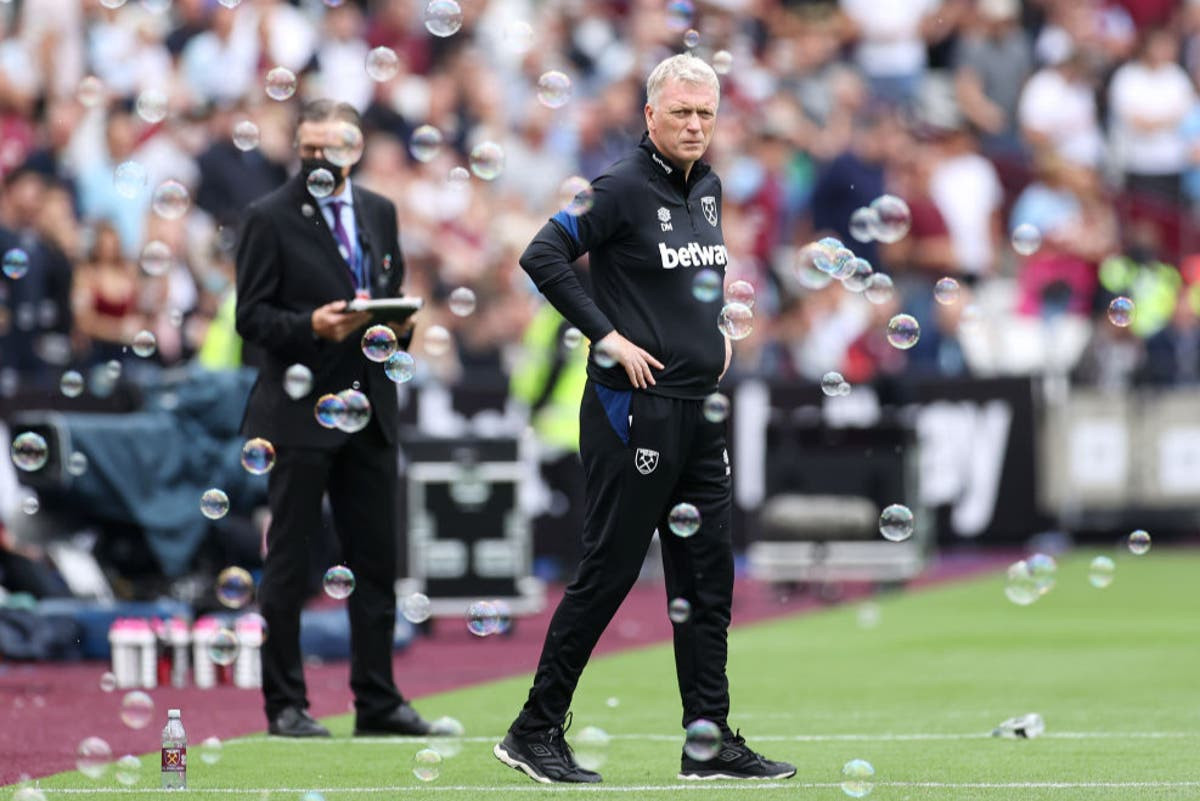 London:

West Ham United manager David Moyes has criticized the quality of the pitch at London Stadium as his side drew 2-2 with Crystal Palace in the Premier League on Saturday.
Crystal Palace midfielder Connor Gallagher scored his team's first two league goals of the season as they ended West Ham's best start of the season in a London match.
"We didn't pass the ball the other night. There are a number of reasons … The pitch at London Stadium is really bad. The night (against Leicester City)," Moyes said.
"It's not good in a dry, scorching heat today. You can probably see how many times the ball bounced off people's heads and it was very high above the ground. Play.
"I didn't enjoy the quality of the pitch at all, and I know about it. I wasn't happy with it even in the first game."
West Ham are currently joint top of the Premier League table as they enter their first international break of the season. They will play Southampton on September 11 at St. Mary's Stadium.
West Ham signed French defender Zuma from Chelsea.
West Ham United have signed French defender Kurt Zuma to a four-year deal with Chelsea, both Premier League clubs announced on Saturday.
Financial details of the deal were not disclosed, but British media reported that West Ham would pay around 25 25 million (34 34.42 million) for the 26-year-old center-back.
West Ham manager David Moyes said in a statement.
Zuma played 36 games for Chelsea last season, helping the team win the Champions League title and finish fourth in the Premier League.
Zuma has made 151 appearances in all competitions since joining St. Etienne in 2014.
"I felt that he (Moises) really wanted me to come and join the team, especially a good team that started the season very well," Zuma said.
"With West Ham's great season last year, it gave the team a lot of confidence to improve this year – and I want to help the team do that."