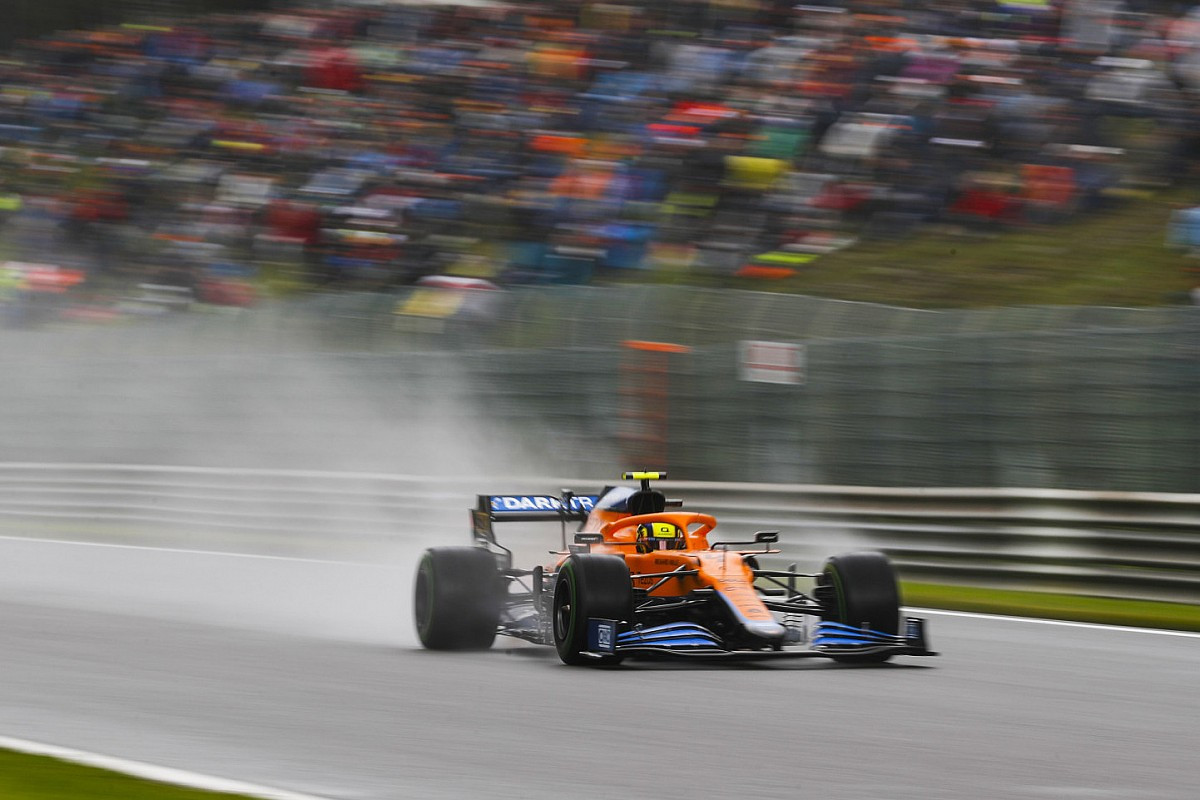 SPA-FRANCORCHAMPS:

Brittany Lendo Norris said he was injured but was ready to run to qualify for the Biglin Formula One Grand Prix on Saturday after recovering from a serious accident at the rain-affected Spa Frankchamps.
The 21-year-old, whose McLaren got out of control by sweeping the top of the Fast Eau Rouge Corner, collided with obstacles during the final phase of the pole position, resulting in a 42-minute break.
He was taken to a medical center for a precautionary check before it became clear.
"I've been fine but I'm fine," said Norris, who posted a picture of himself with his left hand on social media with a thumbprint.
"A little injury … it's a big impact and my body has been thrown around a bit. I'm ready for tomorrow's race.
Norris, who led the first two stages of qualifying and felt he had taken a shot at the pole position, was the first driver to attempt a flying leap during the pole, which came down with the rain. went.
Sebastian Vettel demanded that the session be adjourned.
Norris, who was ranked 10th but could face fines or even have his McLaren start from Pete Lane due to the need for repairs, also complained about the situation.
"It was just a difficult situation," Norris said.
"I think it's a combination of putting a little too much pressure on the weather at the moment (and) getting a little bit of water in the middle of Eau Rouge …"
Further investigation.
The incident came to a head on Friday after six All-Women W Series drivers escaped injury.
France's Anthony Hubert lost his life in an F2 crash on the same corner two years ago, while Williams F1 reserve Jack Aitken suffered a broken collarbone after falling into a spa 24-hour race in July.
"Of course we like to keep things the same, we like the historic part of the spa," Norris said.
"But in terms of safety, there have been a lot of accidents in recent years and in the last few years that have caused a lot of bad things that we don't want to reveal."
On Friday, safety improvements are planned in the corner with the example of drivers.
"Racing will never be completely safe," said Red Bull pool setter Max Werstapen.
"But of course there are some things around this corner that can be helped and they are doing it, so I think it would be much better."