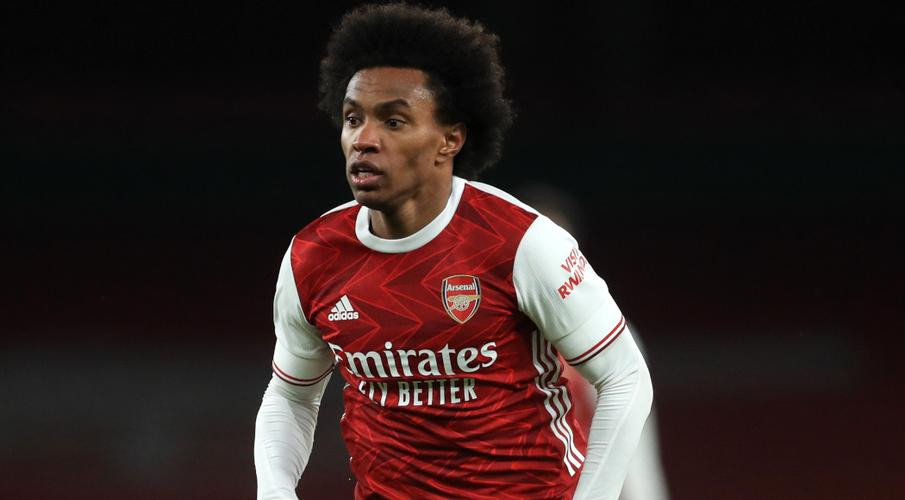 London:

Midfielder Ansley Maitland Niles has been asked to leave Arsenal due to a lack of playing time, while Brazil winger Villain has left the struggling Premier League club after his contract expired.
The Matilda Niles, who can also play on the right back, have been used sparingly by manager Michael Arteta and spent the second half of last season on loan at West Bromwich Albion, where he played 15 times in the league.
The 24-year-old England international has been linked by the British media to a loan transfer in Everton, but with the transfer window closing late on Tuesday night, the time to secure a downward switch from Arsenal is running out.
"I just want to do where I want to be and where I want to play," he wrote on Instagram.
Arsenal have made the worst start of a season in 67 years, with Artita losing all three of their games without scoring a single goal.
They lost 5-0 to Manchester City on Saturday.
The club said on Monday that Willian had been released before a free transfer to Corinthians.
The 33-year-old has struggled for form since arriving at Arsenal from fellow Londoner Chelsea last year and played 38 matches in the 2020-21 campaign.
Arsenal said in a statement: "He has two more years to live up to his contract but positively and after talks with him and his team, he will be leaving for a new opportunity with the Corinthians in Brazil. Where he started his career. "
Prior to leaving Arsenal, Willian scored 63 goals in 339 appearances for Chelsea in a trophy-filled spell after returning from Russia's Enzi Macachala in 2013.
He has won two Premier League titles apart from England, the FA Cup, the League Cup and the Europa League.