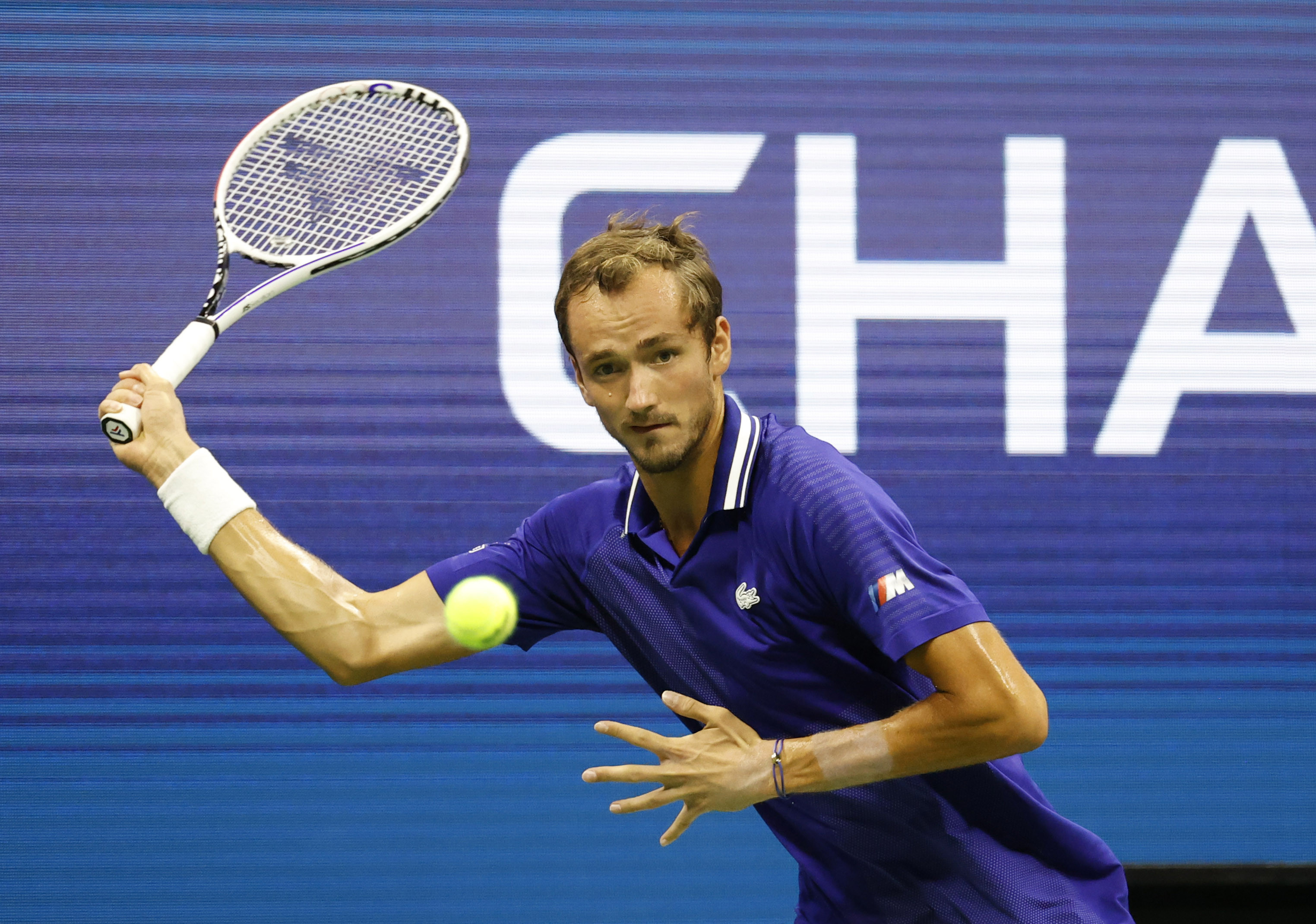 New York:

Russian second seed Daniel Medvedev reached the second round of the US Open with a 6-4 6-3 6-1 victory over Frenchman Richard Gasquet from the baseline.
It was the 200th victory of his 25-year career and his 160th on the hard courts, and Rossi showed that he is one of the biggest contenders for the title with a clinical display at Arthur Ashe Stadium in the final match of the opening day. on Monday.
The 2019 US Open finalist, who also reached the final of the Australian Open earlier this year, the experienced Frenchman broke the gasket once in each of the first two sets before starting a physical struggle.
Gasket, 10 years older than his opponent, began to move seriously in the third set in hot and humid conditions at Flushing Meadows as Medvedev broke it three times and closed the match in two hours.
"I watched a lot of matches today, I had to watch all day and all the matches were physically tough," Medvedev said in an on-court interview.
"The score seems easy to talk about our match but we played for two hours and the first two sets were more intense. The third set was not really that good physically.
"I'm glad I haven't been here for five hours and I can be ready for the next match."
Earlier, world No. 7 Andrei Rublio did a brief job for veteran qualifier Evo Karlovic, beating Croatia in straight sets.
The No. 5 seed from Russia reached the final Grand Slam of the year after reaching the final of Cincinnati and won 6-3 7-6 (7-3) 6-3 on Monday.
They won the first three games of the match before taking the first set easily.
Karlovich, 42, the oldest US Open qualifier of the Open era, started his return in the second set.
But Rubelio held his nerve in the tiebreak, which he claimed with the foreign hand winner, before shifting gears in the final set.
Argentina's No. 11 seed Diego Schwartzman defeated Lithuania's Ricardas Brankes in straight sets, and Canada's 12th seed Felix Auger Eliasim defeated Russia's Eugenie Donsky 7-6 (7-0) 3-6 7-6 (7-1) 7 Defeated by -6. 10-8).
Christian Garin, Chile's No. 16 seed, and No. 24 seed Daniel Evans of Great Britain both won four sets.
But not all seeds turned out to be unsafe.
No. 19 seed John Asner was bounced in the straight sets by fellow American Brendan Nakashima, while No. 23 seed Yugo Humbert of France was upset 1-6 6-1 6-2 5-7 6-4 by Germany's Peter Gojukzic. .
2014 champion Croatian Marin Silk was injured in his first round match and lost to German Philip Kohl Schreiber for two sets.
Former French Open finalist Joe Wolfrid Tsonga withdrew from the tournament due to a leg injury and was replaced by Japan's Yuichi Sogita, who lost 6-3 6-2 6-2 to Norway's Casper Road.