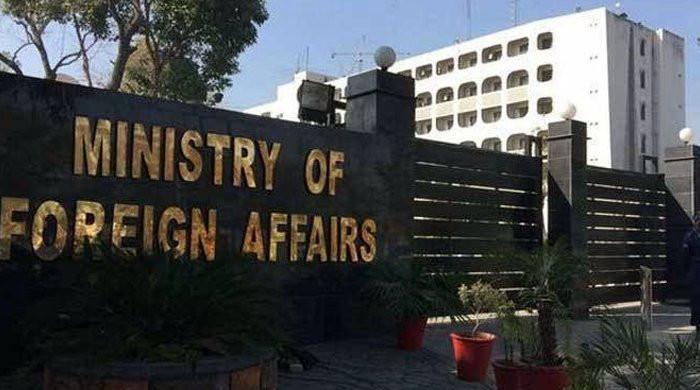 ISLAMABAD: The Foreign Office in a statement issued on Tuesday condemned the terrorist attack on the Abha International Airport in Saudi Arabia by Houthi militants.
"Pakistan strongly condemns the recent attempt by Houthi militants to target Saudi Arabia's Abha International Airport, which was stopped by coalition forces," the Foreign Office said in a statement.
It added that Pakistan wanted the speedy recovery of those injured in the attack and called for immediate action against "violators of international law and KSA and threats to peace and security in the region". Demands termination.
The FO said that Pakistan reiterates its support and solidarity with the KSA against any threat to its sovereignty and territorial integrity.
Eight injured in Houthi drone strikes
Eight people were injured in a drone strike at Saudi Arabia's Abha airport الجزیرہ Tuesday
Following an earlier reported attack, "another drone trying to attack Abha International Airport was stopped and shot down." الاخباریہ۔ Television channel
According to the channel, after the coalition stopped the first attack, it collided with parts of the airport near the runway.
The coalition said the second attack on the airport was a "war crime" when it stopped a drone stuck in Bobby earlier in the day.
In another statement, the coalition said the injured included a Saudi national, a Nepali, three Indians and three Bangladeshis – one of whom was in critical condition.