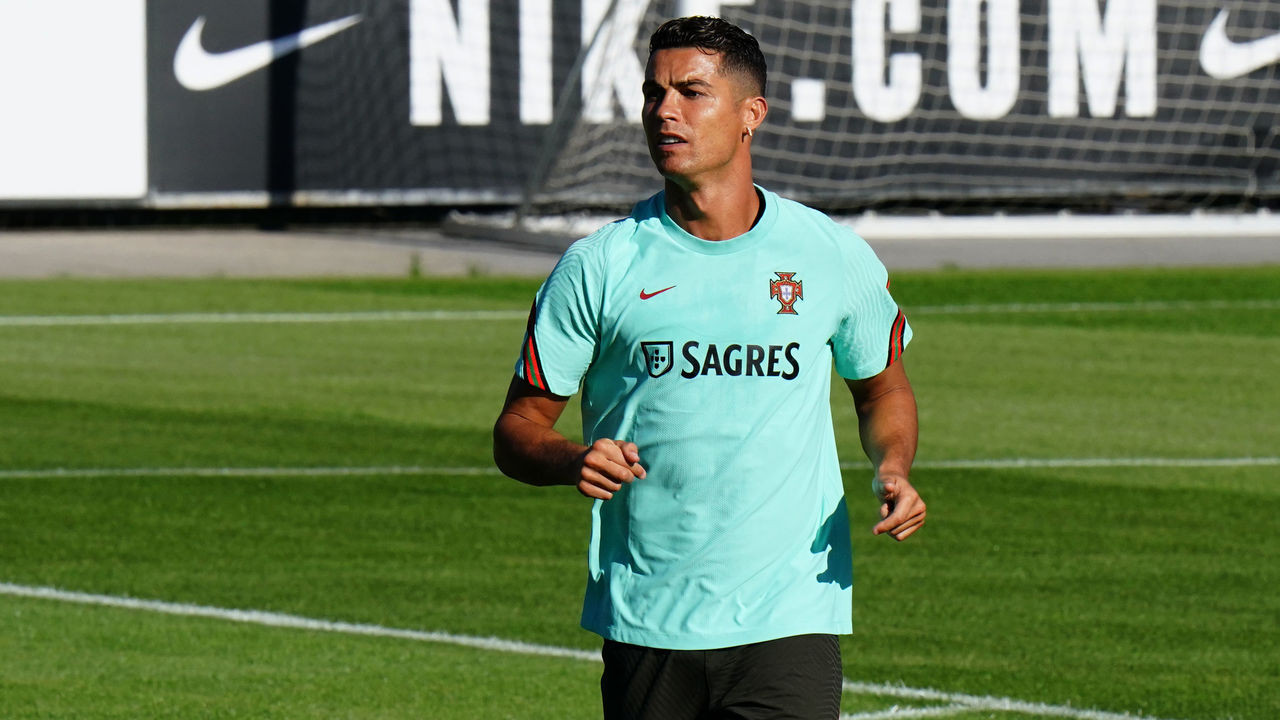 Lisbon:

Cristiano Ronaldo agreed with his Portugal team-mates to rejoin Manchester United before next month's matches on Monday.
Ronaldo, 36, could break former Iranian forward Ali Dai's world record of 109 with a goal in the World Cup qualifiers on Wednesday against the Republic of Ireland and Azerbaijan on Tuesday.
On Friday, United announced that they had agreed a five-time Ballon d'Or winner with Juventus.
"We will do our best to beat the record," Portugal midfielder Goncalo Godis told reporters on Monday.
Ronaldo is expected to return home to Newcastle on September 11 with United.
Man Utd confirms Cavani missing out on Uruguay World Cup matches
Manchester United confirmed on Monday that Edinson Cavani would miss Uruguay's next World Cup qualifier against Peru, Bolivia and Ecuador after the Uruguay Football Association withdrew the call.
The Premier League announced last week that its clubs would not release players for international matches in countries on the UK's travel list.
Athletes who travel to countries on the red list on international duty are not exempt from quarantine on return, so they will have to spend 10 days in a government-allocated hotel.
"Manchester United forward Edinson Cavani will remain in England during the international break, after withdrawing his call-up for the Uruguay squad," United said in a statement.
Another complication for South American internationals is that the third round of qualifiers is scheduled for Thursday, September 9, just hours before many people will be in action for their clubs.
Spain's La Liga has failed to appeal to the Court of Arbitration for Sport (CAS) over the weekend to allow clubs to release their players after FIFA extended the window for international games by two days. Could refuse
CONMEBOL, the South American Football Confederation, is trying to make up for lost time after the March World Cup qualifier Corona virus was postponed due to epidemics.
Despite a united stand by Premier League clubs last week, Austin Villa have allowed Argentine duo Emiliano Martinez and Emiliano Bondia to travel on the condition that they miss their country's third qualifier against Bolivia.
Tottenham's Christian Romero and Giovanni Lou Celso were also seen traveling with Martinez and Beyonc on social media.
Liverpool manager Jurgen Klopp said on Friday that his affected players would not travel as quarantine conditions could see them miss many games.
All three from Brazil, Alison, Fabinho and Roberto Firmino, and Mohamed Salah from Egypt, are not ready to travel.
"It's not even close to the spa hotel, it's eating and waiting and sleeping," Klopp said.
"As a club, we can't do that just because we play at the moment, but because without a positive (corona virus) they lose 10 days of training.
"You lose muscle without any chance to move. It's a real danger for boys if they have to play for three, four or five days after 10 days."