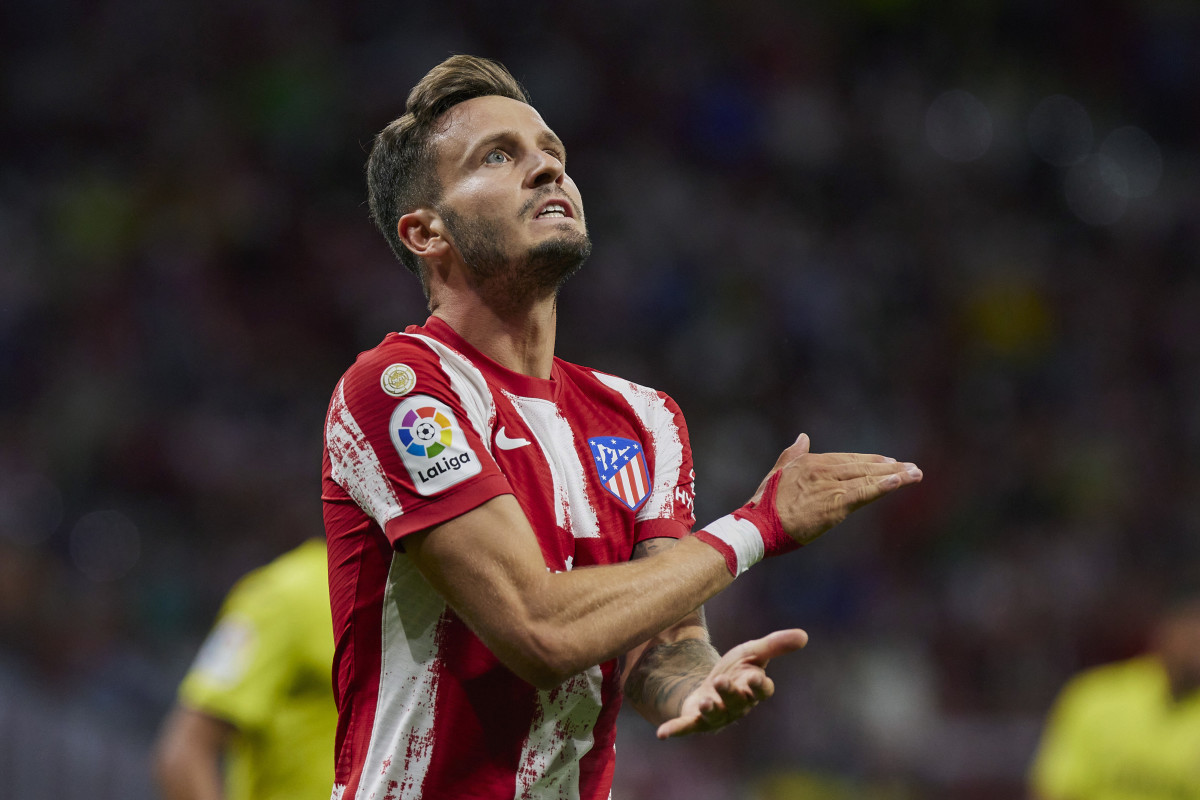 London:

Chelsea signed a season-long loan deal with Atletico Madrid midfielder Saul Nguyen on Tuesday to further strengthen Thomas Tachel's wealth of options.
The Spaniard has been a key player in Atletico's Diego Simeone era, but last season Los Argyblancos dropped his order after winning La Liga.
"We have completed the signing of Saul Neguis from Atletico Madrid on a season-long loan agreement with the option of a permanent transfer at the end of the season," Chelsea said in a statement.
Antonin Griezmann, 26, was linked with a move to Barcelona earlier this year as part of a deal to bring Atletico back to Atletico.
But because of Griezmann's alleged loan to Wanda Metropolitano, Saul has been allowed to travel to London to vacate the site on Atletico's wages.
"I am very excited to start this new challenge with Chelsea," Saul said. "Blues fans, I'm one of you now and I can't wait to put on my shirt, start training and see you all."
Saul has scored 43 goals in 340 Atletico matches, including beating Pep Guardiola's Bayern Munich in the first leg of the Champions League semi-final in 2016 and Simon's men reaching the final for the second time in two years.
His goal-scoring prowess adds an extra dimension to Chelsea's midfield, with goals from open play and goals scored by Giorgione, Matteo Kovacic and Ngolo Kante.
"We welcome Saul to the club and believe he completes our team as we compete for awards in five different events this season," said Chelsea director Marina Granowskaya.
"He is a proven winner, a very experienced player and we know he will be well-suited to the challenges we face on all fronts in the coming year."
The Blues won the Champions League just five months after Tachel's tenure as coach last season and are expected to challenge for the title and win the Premier League this season.
Saul is Chelsea's second signing of the summer, having re-signed Romelu Lukaku from Inter Milan after spending club Mail record Inter 97.5 million ($ 134 million).
Arsenal sign Japanese defender Tomiaso from Bologna.
Arsenal signed Japanese defender Tekihiro Tomiasu from Bologna on Tuesday for a fee of 19.8 million euros (.2 27.2 million).
The Premier League club said Tomiaso had agreed a "long-term" deal, which is understood to be an initial four-year deal with an early-season extension option.
The 22-year-old can play both center-back and right-back, giving Arsenal owner Michel Arteta another option after transferring the loan to Hector Ballerin's Real Betis.
Tomiaso has made 63 appearances for Serie A side Bologna in the last two seasons.
He has played for Japan 23 times and was a member of their recent Olympic squad, which participated in the Tokyo Games three times.
"Techiro is a strong defender with good experience at Serie A and internationally," said Artita.
"He is a versatile defender with great defensive qualities, high technical ability and comfort on the ball.
"He will be a key member of our squad. We look forward to joining Techhero when he returns from international duty."
Arsenal are bottom of the Premier League after losing their first three games, have lost nine times in the process, and have not scored a top flight goal in that period.
The Gunners reportedly transferred their north London rivals Tottenham to Tomaso after signing right-back Emerson Royale, who was Arsenal's favorite target.
Tomiaso began his career with Japanese club Oespa Fukuoka before moving to St. Troydon, Belgium, and then to Bologna in 2019.
Edu, Arsenal's technical director, added: "We are delighted to have signed Techiro. We have been watching him for some time and we are delighted that we have reached an agreement with Bologna. He is a significant addition to our squad. Is."
A look at the castle for Celtic striker Edward.
Crystal Palace completed the signing of French Under-21 international Odson Edwards from Celtic for an initial fee of 15 15 million (21 21 million) before Tuesday's transfer deadline.
The Eagles were desperate to improve their attacking power after scoring just twice in the first three Premier League games under new manager Patrick Vera.
Edward has just one season left on his contract at Celtic and has signed a four-year deal with the Premier League club.
"Achieving goals in the Premier League can be the biggest challenge of my career," Edwards told the Palace's website. "But I'm sure my teammates and I will succeed."
Edwards developed through the Paris Saint-Germain academy and spent time on loan at Toulouse before joining Celtic in early 2017.
The Frenchman hit a double figure and two notable victories over rival Rangers to help the club seal the deal.
After Celtic made the move permanent for the club's record £ 9 million, Edward played a key role in Celtic winning two more domestic trophies.
Overall, he scored 86 goals in 179 games for the Glasgow Giants and was crowned Scottish Footballer of the Year in 2019/20.
However, his last full season at Celtic ended in disappointment as the Hopes failed to win their tenth consecutive Scottish title.
"Odson is a proven player. He was a very demanding player and I'm glad he chose to join our team at Crystal Palace," said Palace chairman Steve Parish.
For Edward the Eagles, the palace became the seventh new signature under Vera's new era.
Arsenal's Ballerina joins Real Bet on loan.
Arsenal defender Hector Ballerin joined La Liga side Real Bet on Tuesday on a season-long loan.
The Balearic was overwhelmed at the Emirates Stadium after a disagreement with Arsenal manager Michel Arteta.
The Spanish right-back has played 239 games for Arsenal since 2013.
He is a three-time FA Cup winner with the Gunners but has not been featured in a single game so far.
The 26-year-old Ballerin lost his place as Columb Chambers and Cedric Suarez started instead, while new signing Nono Twires could both play in full back positions.
"Everyone at Arsenal wishes Hector well with Real Bates this season," the club said in a statement on its website.
The Czech midfielder joined Crawl West Ham on loan.
Czech midfielder Alex Kral joined Spartak Moscow in West Ham on a season-long loan with the option to buy on Tuesday.
The 23-year-old defensive midfielder will join former Slavic Prague and current Czech Republic teammates Tomas Sosic and Vladimir Kofel in West Ham.
Kofel tweeted, "Welcome to the West Ham family, brother xalexkralcz.
West Ham later said they were "delighted" to announce the arrival of Crawl.
"He will provide good competition at midfield center," West Ham manager David Moyes told the club's website.
"He is another young, talented player that we think has great potential and is capable of adapting to the requirements of the Premier League."
"We have initially loaned him out and hopefully he will make a valuable contribution during the season, especially in our busy schedule of fixtures."
West Ham finished sixth in the Premier League last season to qualify for the Europa League.
"Alex is another established international player with the Czech Republic, and we hope he has the same qualities and appetite as Thomas and Vladimir," Moyes said.
Born in the eastern Slovak city of Kocais, Kral scored two goals in 22 games for the Czech national team, helping him reach the quarter-finals of Euro 2020.