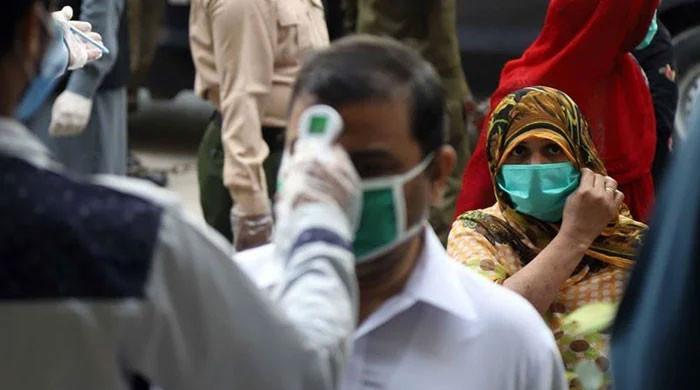 ISLAMABAD: Figures from the National Command and Operations Center show that Pakistan reported more than 100 corona virus-related deaths for the second day in a row.
According to the latest statistics, another 3,559 people have tested positive for COVID-19, bringing the total number of corona virus cases in the country to 1,163,688.
With 101 recent deaths, the death toll from COVID-19 has risen to 25,889 nationwide. The country's positive rate is now 6.63%.
As of September 1, the total number of active cases in the country is 93,901.
It is noteworthy that on an average, 4,065 new infections are being reported every day in Pakistan, 69% of the peak – the highest daily average reported on June 17.
Pakistan has so far given at least 53,314,628 doses of covid vaccine. Suppose each person needs 2 doses, which is enough to vaccinate 12.3% of the country's population.
Vaccination campaign launched for people 17 years of age or older
The corona virus vaccination campaign for people 17 years of age or older is starting today (September 1) as part of the government's strategy to prevent the spread of infection.
Earlier, people aged 18 and over were being vaccinated against the corona virus in the country.
Last week, Dr. Faisal Sultan, head of the NCOC and National Health Services, Regulations and Special Assistant to the Prime Minister, announced a number of new initiatives and plans to address the issue of COVID 19.
He announced that 17-year-olds would be able to get shots of the corona virus vaccine from September.
He also said that Pakistan was preparing to vaccinate 15-year-olds and revealed the government's vaccine mandate for anyone planning to travel or go to school.