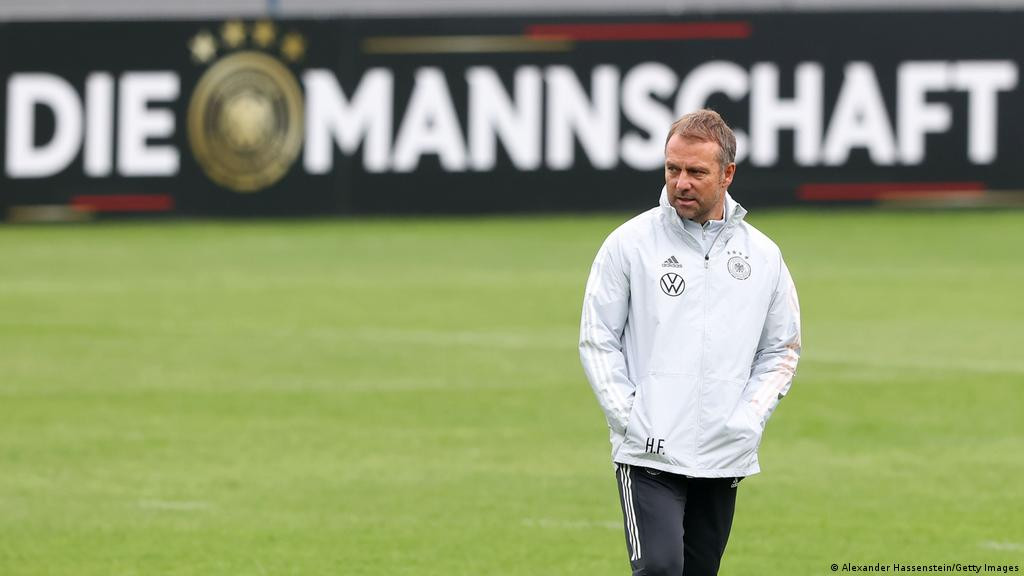 Berlin:

New head coach Hansi Falk has been tasked with winning back angry German fans as he makes his place in the squad for the World Cup qualifiers.
Falak has inherited a team that has been ranked 16th since the start of the 2018 World Cup and has struggled with conflicting results over the past three years.
After losing to England in the last 16 of Euro 2020, Joachim Loew resigned after 15 years in charge and when Germany won the 2014 World Cup, his assistant coach Falak is now in charge.
Falak's first three games are World Cup qualifiers to reduce Lichtenstein on Thursday, then Group J leaders will host Armenia in Stuttgart on Sunday, followed by Iceland three days later.
He has been given clear instructions to bring back supporters who were disappointed with Loew's failure after the World Cup defeat, which was highlighted in the 6-0 trash in Spain last November.
"We want to win hearts once again, as you want, and to play successful, dynamic and exciting football," said Germany team director Oliver Beerhoff.
"During the European Championships, the criticism came again that we looked a little emotional. We want to change that."
Beerhoff said Falak is the right man for the job, as he "understands how to achieve his goals without intimidating people, but brings them together in a clear way." "
In training at Stuttgart this week, Falak has begun implementing changes during two daily sessions.
The defeat by Northern Macedonia last March means that Germany is third in its qualifying group, two points behind the Armenian leaders.
"We're under a bit of pressure," admitted Manchester City midfielder Alec Gundogan.
"We want to win all three games, that should be our standard.
"We look forward to going to sports in a new way."
Falak's philosophy includes raising the field and immediate counter-attacks, as he preferred in two seasons at Bayern Munich, which he led to the title race in 2019/20.
Borussia Dortmund midfielder Marco Reus, who returned to the team after being knocked out of Euro 2020, said: "Hansi has started teaching us his playing philosophy. It will take some time, but the philosophy is right for us."
Falk also expects Germany's defense to change, as they return to the defensive back after struggling to catch three key defenders.
Manuel Neuer is expected to captain the team on Thursday to rest his ankles on Monday and Tuesday.
Falk has said he can "imagine" Chelsea forward Kai Hurtz using him as a central striker, while Gundogan, 30, used in the defensive midfield at Euro 2020, could expect more attacking roles. Yes, as he is in the city.