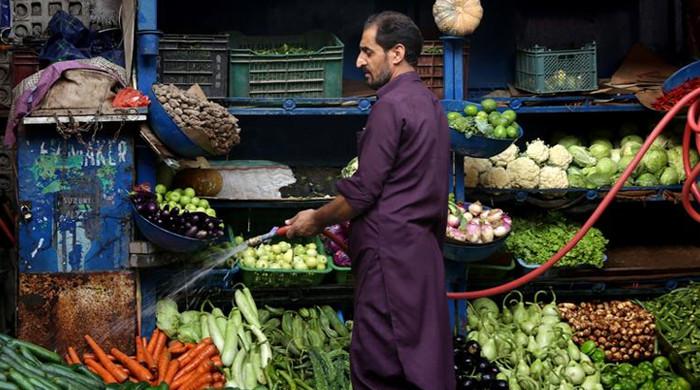 Karachi: Inflation based on the Consumer Price Index (CPI) was recorded at 8.4% per annum in August 2021, which was 8.41% in July 2021 and 8.21% in August 2020. Bureau of Statistics (PBS) on Wednesday
On a monthly basis, CPI rose 0.6 percent in August 2021, compared to a 1.3 percent increase in the previous month, according to a monthly review of price indicators.
The reason for the year-on-year rise in CPI inflation was transport, food and housing.
Samiullah Tariq, head of research at Pak-Kuwait Investment Company, told TheNews.com that inflation was in line with market estimates.
According to PBS, the average inflation rate during the first two months (July-August) was 8.38 per cent as against 8.74 per cent in the same period last fiscal.
During the month under review, the Wholesale Price Index (WPI), which captures prices in the wholesale market, rose 17.7% in August compared to the same month a year ago.
The overall rate of inflation in urban areas declined, while inflation in rural areas increased, PBS reported. Inflation in urban areas eased to 8.3 percent in August and to 8.4 percent in rural areas compared to the same month last year.
Food inflation was 10.2 percent in cities and 9.1 percent in rural areas, significantly higher than the previous month. Non-food inflation was recorded at 7.2% in urban areas and 7.7% in rural areas.
Basic inflation excluding food and energy items fell to 6.3 percent in urban areas in August, the National Data Collection Agency reported.
The food group saw a 9.96 percent rise in prices in August from the same month a year ago. Within the food group, non-perishable food prices fell by 11.09 per cent year-on-year, but perishable food prices fell effectively by 3.38 per cent. Inflation for the housing, water, electricity, gas and fuel groups – which weighs a quarter of a basket – fell to 7.96 percent last month.
The average price of the clothing and footwear group fell 9.34% in August. 8.08% reduction in transport related prices
According to PBS, tomato prices rose by 36.34 per cent in August, followed by eggs by 23.68 per cent, poultry by 20.47 per cent and meat by about 14 per cent. Milk prices rose 10.64% last month.
The majority of prices increased due to changes in tax policies in the budget, increase in commodity prices in the international market and depreciation of the rupee.
Samiullah Tariq said: "Going forward, we believe that inflation will remain within the limits set by the central bank."