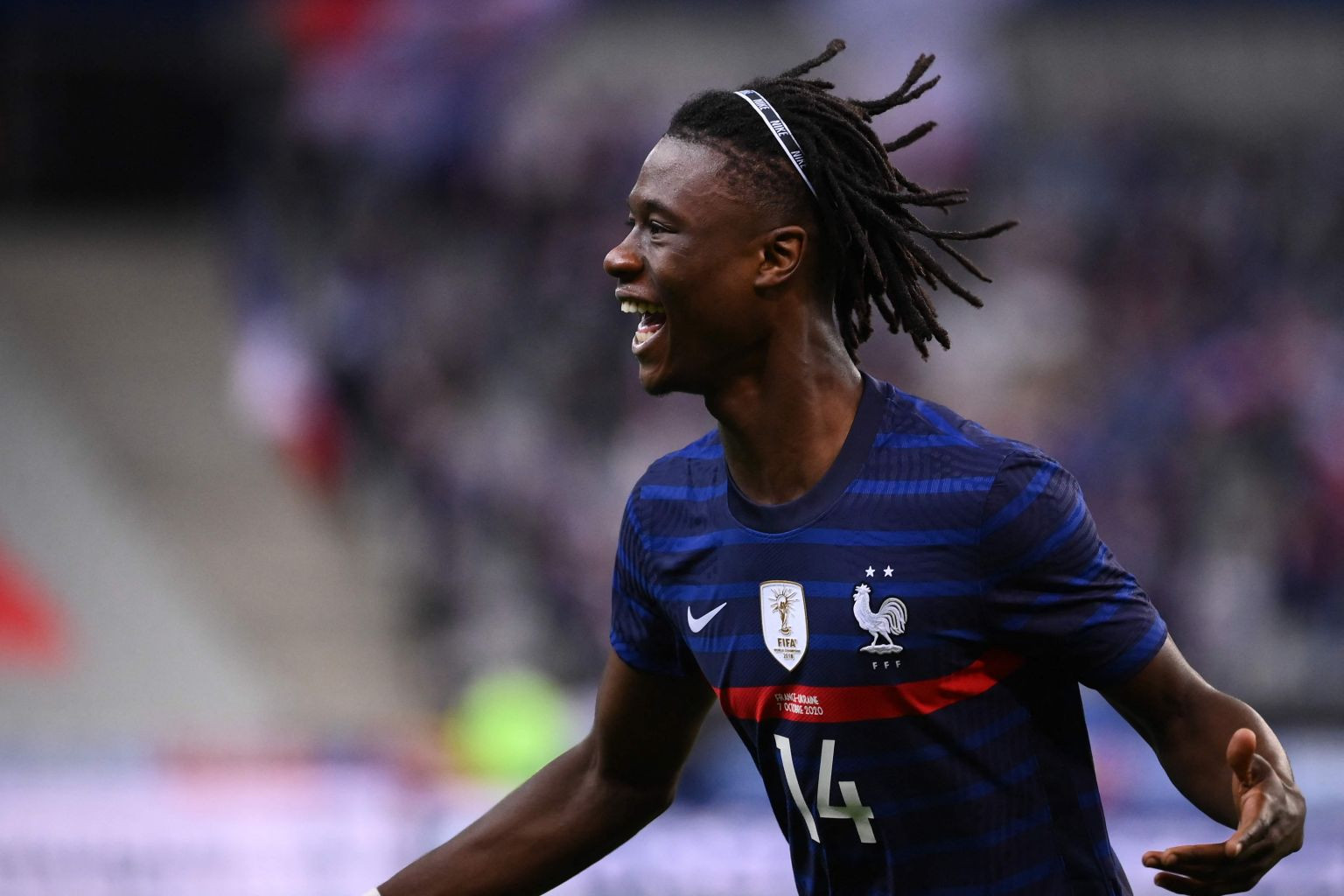 Madrid:

Real Madrid moved on Tuesday to sign a French international star on the last day of their transfer to Europe, Eduardo Camavenga arrived from Rennes, but his efforts to reward Killian Mbabane from Paris Saint-Germain have so far failed. Do not seem likely.
Midfield star Camawenga, who is just 18 years old, signed a six-year deal at the Santiago Bernabeu, with Real allegedly paying a ونس 31 million (.6 36.6 million) plus a ین 9 million bonus.
That's a lot of money for an Angolan-born player who was in the last year of his contract at Rennes.
Camawinga, who was just 17 when he made his debut in France, was linked to a transfer to PSG earlier in the transfer window.
He will not be teaming with Mbabane in Paris and the pair's chances of uniting in Madrid this season were slim on Tuesday evening.
Real spent the last week trying to make a dizzying deal for the 22-year-old forward, making two bids, the last being valued at مل 180 million.
This is an extraordinary sum for a player in the final year of his contract in Paris.
The Qatari owners of PSG do not need to be prepared for the risk of losing Mbabane for free at the end of the campaign so that the World Cup winner, Neymar and Lionel Messi can attack at least one campaign together.
Real could return to Embape in January, when they could sign a pre-season transfer contract without paying a transfer fee.
Whatever happens to Mbappe, it has been an extraordinary summer transfer to Europe, with Messi leaving Barcelona for Paris and Cristiano Ronaldo finalizing Manchester United's thrilling return from Juventus on Tuesday.
Although the actions of 34-year-old Messi and 36-year-old Ronaldo represent changes in the tectonic plates of world football, the future of 22-year-old Mbabane is potentially more important in the long run.
Already a World Cup winner, Mbabane's goals could greatly improve the fortunes of Real, who were beaten by Atletico Madrid in the Spanish title last season.
PSG, however, are fighting to retain their striker as they try to win the Champions League for the first time.
In addition to Messi, he has signed Sergio Ramos from Real Madrid and Gianluigi Donaruma, the world's top goalkeeper from AC Milan.
He also strengthened his midfield with Liverpool's Giorgione Wijnaldum and signed Morocco's right-back Akraf Hakimi, who shone for Inter Milan last season.
The latter costs about 60 million euros, with the rest arriving as free agents.
Ronaldo is set to sign the biggest deal in the Premier League, with the biggest deals being Manchester City's Jacques Grellish's return to Chelsea from Austin Villa for 100 100 million (8 138 million) and Romelu Lukaku's Inter for 97 97.5 million. Is.
In contrast, other than the PSG, the continent's leading clubs are unwilling to spend large sums of money because of the economic effects of epidemics.
Prior to the addition of Camavenga, Real's only signing of the note was free to David Alaba from Bayern Munich.
Barcelona, ​​mired in heavy debt, could not keep Messi and sold some of their talented youngsters to meet the deadline.
His only new signings have been free agents, Eric Garcia and Sergio Aguero from Manchester City and Memphis Depp from Lyon.
In Italy, champion Inter replaced Lukaku and Hakimi with cheap alternatives to Eden Zico and right-back Denzel Dumfries in the Netherlands.
He also signed a one-year initial loan from Lazio to Argentina's Joaquin Correa.
Juventus offloaded Ronaldo and signed two Italian internationals to striker Moises Cian and midfielder Manuel Lucatelli.
The two reached loans that would become permanent after two years, a way for Joe to extend payments to Everton and Sassuolo, respectively.
German clubs are generally more restrained in their spending, and this has happened again, although Bayern Munich have signed French defender Dwight Apimicano from RB Leipzig and Marcel Subtzer of Austria for a total of .5 67.5 million. Euros distributed.
Borussia Dortmund bought Dutch forward Daniel Malنn from PSV Andhoon and held Erling Holland in their grip.