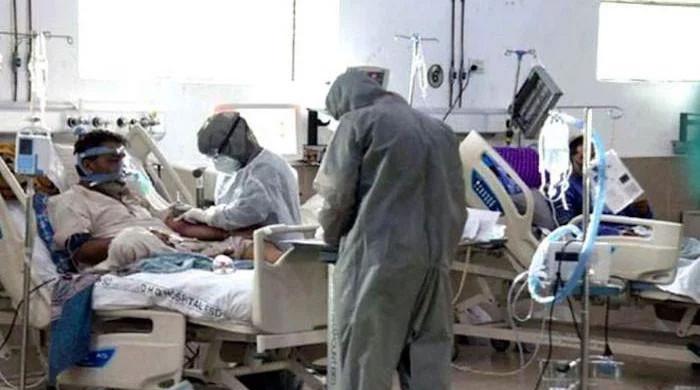 ISLAMABAD: According to the National Command and Operations Center (NCOC), 89 more people have lost their lives due to Covid 19 in the last 24 hours in the country, bringing the total number of deaths across the country to 25. , 978 increased.
According to the latest statistics, 61,651 tests for the corona virus were conducted across the country in the last 24 hours, of which 4,103 returned positive.
The positive ratio in the country today is 6.65%. With most of the cases reported in Punjab, the total number of cowardly 19 cases reached 1,167,791.
In addition, the number of recoveries across the country has reached 1,048,872 so far, while the number of active cases in the country is 92,941.
According to the official portal, the total number of Kovid 19 patients in Sindh is 433,931, 396,326 in Punjab, 32,282 in Balochistan, 163,010 in Khyber Pakhtunkhwa, 99,910 in Islamabad, 32,380 in Azad Kashmir and Gilgit. In Baltistan, it has reached 9,952.
Pakistan is reporting an average of 3,375 new infections every day, 68% of the peak – the highest daily average reported on June 17.
Pakistan vaccines 1.59 million people a day.
Yesterday, Pakistan provided a dose of corona virus vaccine to 1.59 million people, crossing the 1.5 million mark for the first time.
Federal Minister for Planning Asad Omar disclosed the figures in a tweet on Wednesday, saying that both the first dose and the second dose vaccine were the highest ever recorded in Pakistan, with a total of 1. Food is being provided to 1 lakh 71 thousand and 519 people.