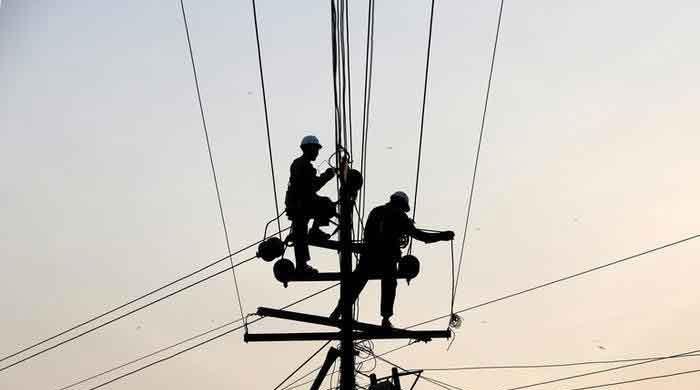 KARACHI: K Electric on Thursday claimed that power supply in Karachi has returned to normal after a major breakdown. Geo News. Is informed.
A sudden power breakdown took place on Wednesday after a high power transmission line exploded in most parts of Karachi.
Talking about the reasons for the power breakdown, K Electric's Director Communications Imran Rana said that lightning struck the Jamshoro grid station after which the Electric and National Transmission and Dispatch Company (NTDC) immediately took action. But work began on restoring supply. "
The work was completed within hours of the power outage, he said.
Imran Rana said that the power utility company has developed a safety mechanism under which whenever there is a fault in the circuit, the KE plants are switched to alien mode.
He said that KE plants were not shut down and most of the 1,900 feeders in Karachi which were supplying electricity to residential and commercial consumers were restored till 11 pm.
Rana said that most of the feeders supplying electricity to industrial consumers also had energy till 4 am. The power supply situation in Karachi has returned to normal
In response to a question, Imran Rana said that the field teams faced difficulties due to rain.
KE cuts off power in areas where water accumulates or where illegal hooks supply electricity to residents, he said, adding that the move was prompted by security concerns. He said that power restoration in these areas takes place when the field teams are confident that there are no more security concerns.
He added that the power utility company was on high alert due to rain forecast and was trying to prevent further power outages in the city.