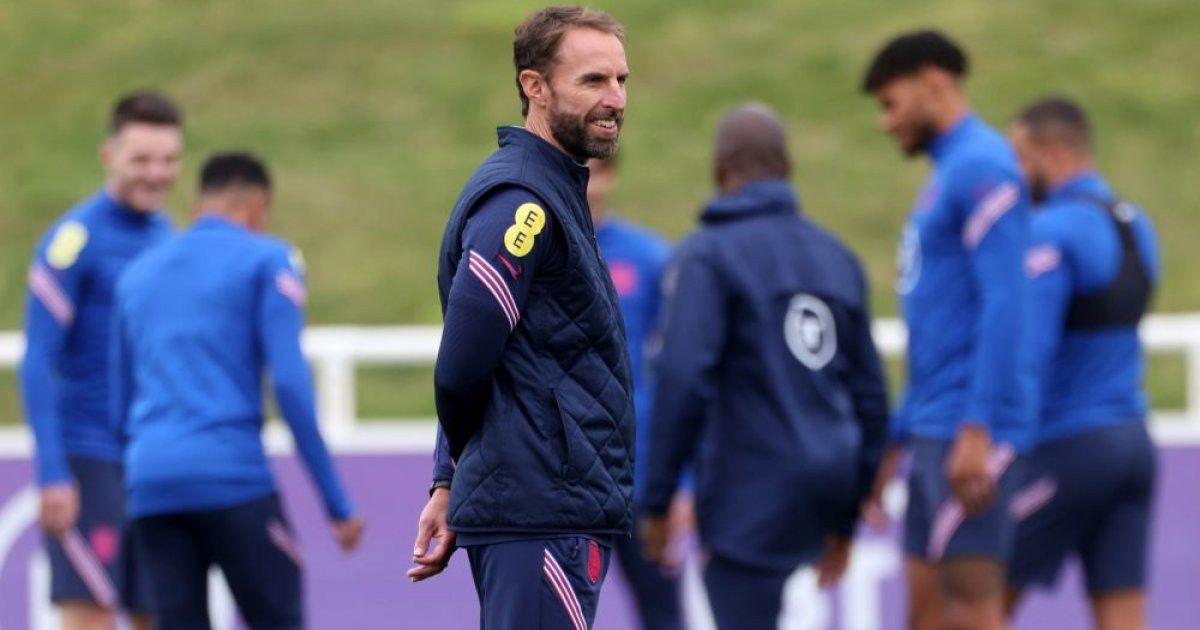 London:

Gareth Southgate has challenged his England stars to correct their tragic Euro 2020 defeat by winning the World Cup.
Southgate's shocking refusal came as Italy drew 1-1 with England in the final at Wembley in July.
Despite leading England to their first major final in 55 years, Three Lions boss Southgate was questioned in the final for some of their tactics and alternatives.
He knows the only way to silence the critics and erase the bitter memory of Italy winning the trophy on English soil is to win the World Cup in Qatar next year.
England's route to Qatar resumed on Thursday with a qualifier in Hungary, just 53 days after the final defeat.
"Maybe we need to win the World Cup final," Southgate said. "And nothing really compares to the level of the game in which we were involved and the unique circumstances that bring us to the finals.
It took us two years to consider the World Cup semi-finals and what we will do in the next 18 months will be to take us to the challenge of the World Cup.
Manchester United's Harry McGuire echoed Southgate's sentiments when the England defender was asked if he would ever overcome the pain of losing to Italy.
"It hurts and it always hurts," he said. "Will you ever overcome a penalty shootout to become the European champion? If you win one of these big tournaments, you will probably overcome it.
"Of course it hurts and it probably hurts every fan, not just us players and the staff. It hurts everyone."
Hungary will play its next two UEFA domestic matches behind closed doors after allegations of racist and homosexual crimes by the Hungarian governing body. Later.
The pro-ban does not cover Thursday's clash against England, although the World Cup qualifier is played under FIFA jurisdiction.
There will be more than 60,000 domestic spectators at Piskas Arena as England's followers have not been able to travel.
However, Southgate believes more urgent attention is needed to curb racist abuse following the Euro 2020 final.
England's three Marcus Rashford, Jadon Sancho and Bokayo Saka were targeted online after their shootout.
Asked if there should be a change in the rules for banning blanket stadiums instead of competitive ones, Southgate told the BBC: "Well, that's not really our business.
"We have our problems. We only participated in one final where there was a real massacre.
"So I think we have to prepare ourselves first, we are ready for things to come in Hungary but our players experienced the hard things, the families of the players experienced the difficult things in the final.
"So, I never like it when we look outside when we can't find our home. We still have so much to make ourselves."