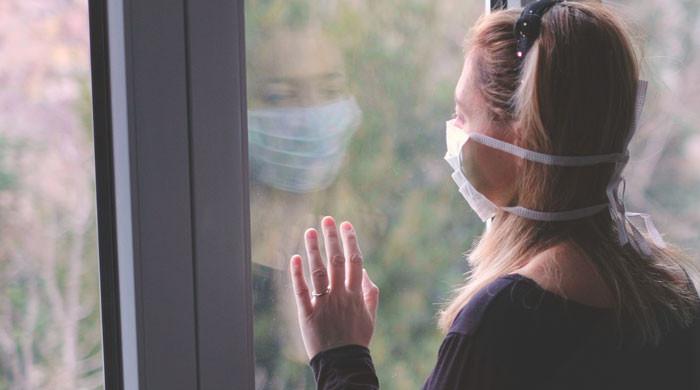 WASHINGTON: The number of American pediatric cohort hospitals has increased since the Delta's victory, but a new study that looks at the data first shows that the risk of a variety of more serious illnesses is unfounded.
The Centers for Disease Control and Prevention also found that adolescents who received immunizations between June 20 and July 31, 2021, were 10 times more likely to be hospitalized than those who were vaccinated.
The Health Agency analyzed hospital records covering about 10 percent of the U.S. population between March 1, 2020 and August 14, 2021.
It covers the period before the emergence of the Delta, which is the most contagious strain ever, and since its domination, since June 20.
Weekly hospital admissions for children aged 0-17 were at a low of 0.3 per 100,000 between June 12 and July 3, before reaching 1.4 per 100,000 in the week ending August 14. Increased -4.7 times increase.
Pediatric hospital admissions reached a record high of 1.5 per 100,000 in the week leading up to January 9, when the United States experienced its winter wave affected by the Alpha Variant.
After examining the records of 3,116 pre-Delta hospitals and comparing them to 164 records during the Delta period, no significant difference was found in the percentage of children with severe symptoms.
Specifically, the percentage of patients admitted to intensive care was 26.5 per cent delta and 23.2 post. The percentage placed on the ventilator was 6.1 pre delta and 9.8 post. And the death toll was 0.7 pre-delta and 1.8 post.
These differences did not escalate to the level of statistical significance.
The findings come with a significant warning that because of the lower number of hospital admissions in the post-Delta period, more data will need to be collected to give scientists more confidence in the results.
The study also highlighted the effectiveness of the vaccine against children's hospitalization during the Delta.
Between June 20 and July 31, of the 68 adolescents admitted to the hospital with Covid 19 who were known to be vaccinated, 59 were immunized, five were partially vaccinated, and four were fully vaccinated. ۔
This means that non-immunized people are 10.1 times more likely to be hospitalized than immunized people.