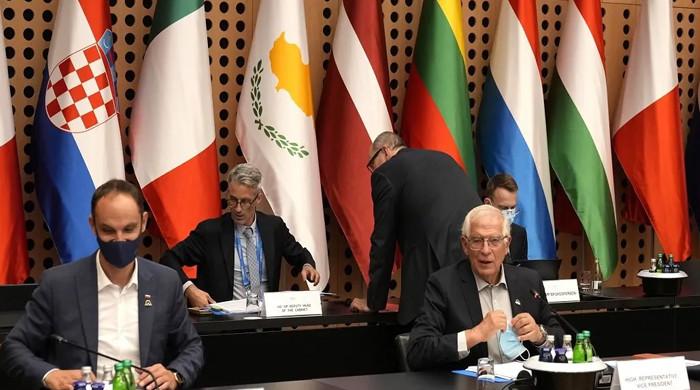 Slovenia: EU countries agreed on Friday to set up a joint Kabul "presence" to assist in the departure if security allows, and to set conditions for increasing engagement with the Taliban.
"We have to engage with the new government in Afghanistan, which does not mean recognition, it is an operational engagement," said Joseph Borrell, the EU's foreign policy chief, after a meeting of bloc foreign ministers in Slovenia.
"This operational engagement will depend on the attitude of this government."
He offered a "benchmark" rant that new officials would have to meet because the Taliban were ready to announce a new government once they seized power.
These include not serving Afghanistan as a base for terrorism, respecting the rights of women and the media, establishing a "comprehensive and representative" government, and allowing access to aid.
In addition, he said, the Taliban must live up to its promise to allow foreign nationals and Afghans to get out of "danger" once the US-led withdrawal ends in late August.
Borrell said EU countries have agreed to establish a joint presence in Kabul if security allows the Taliban to be dealt with and ensures the departure of Afghans so that the bloc is unable to leave the country.
EU diplomats have left Afghanistan for neighboring countries or returned home.
On humanitarian aid, Borrell said the European Union would try to increase its assistance to the Afghan people but would decide according to what authorities provided.
The European Union is working to increase harmony with Afghanistan's neighbors as it seeks to stem the tide of migration from the country to Europe.
Borrell said the bloc would seek to establish a "regional political platform" with countries around Afghanistan aimed at stabilizing the situation.