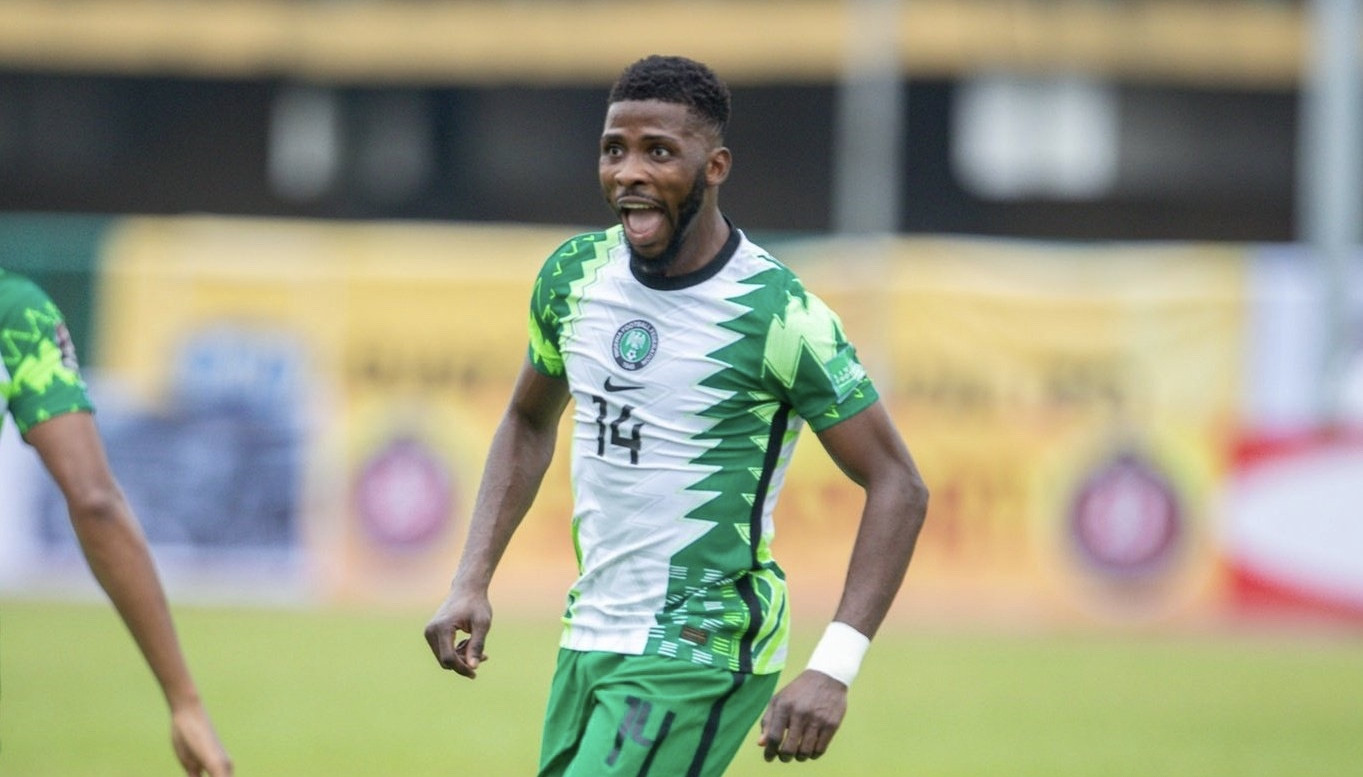 Johannesburg:

Leicester City forward Kelichi Ihanacho scored twice as Nigeria topped the African World Cup qualifying group with a 2-0 win over Liberia in Lagos on Friday.
It struck 21 and 45 minutes later against a nation that had played in six of the last seven World Cup tournaments, without a second round.
Both goals were scored in the Nigerian economic capital by Alex Aubi, another Everton midfielder and star of the English Premier League.
Nigeria was one of the lucky teams in the African Group Draw, teaming up with Cape Verde, the Central African Republic and Liberia.
Only Cape Verde, which left for the Central African Republic two days ago and hosts Nigeria on Tuesday, expects a serious challenge for the three-time African champions in Group C.
Ehinachu and eight other Nigerians living in the UK cannot travel to Cape Verde because the island state is on the UK's Corona virus "red list".
Any footballer returning to the UK from a red-listed country must be quarantined for 10 days, and Premier League and Football League players have been barred from visiting such nations.
German-born Nigerian coach Granot Rohr insisted that the three rivals were "difficult opponents against whom we must do our best".
"It's done," he said, referring to the victory over Liberia. "We had to win our first match at home and we didn't concede a single goal.
"We will be without nine players (in Cape Verde) – that means it will be another team and it is not easy to make a new team in a matter of days.
"We will also play on an artificial pitch. It will be a challenge. It will be more difficult than Liberia."
South Africa, meanwhile, took a 0-0 lead over Zimbabwe, their first start as Belgium's Hugo Bruce's Bafana Bafana (The Boys) under-performing coach in a poor Group G match.
South Africa will be significantly absent from the Africa Cup of Nations in Cameroon in January after finishing third in the qualifying group of Ghana and Sudan.
They face Ghana again in the World Cup and their performance in Harare suggests they are unlikely to finish above the West Africans.
South Africa threatened to score only twice – when Tabuho Mokina's shot was brilliantly cleared by goalkeeper Talbert Shamba and when the goalkeeper Bongokohle Halongwan shot was cleared.
Zimbabwe were even less dangerous, disturbing South African goalkeeper Ron Williams only once Khama Bliat had reported a close range drive.
Later, Ghana beat Ethiopia 1-0 in Cape Coast to take the lead in the 35th minute through a goal by Mubarak Wakaso.
Zambia, another team that failed to qualify for the next Cup of Nations, got off to a great start in Group B with a 2-1 win over Mauritania.
Enak Mapio and Prince Mamba scored from both sides at half-time for Chippelo Polo (Copper Bullets) in Nouakchott before Mamdonias halved the deficit.
Dylan Brown, Alice Skerry and captain Wahbi Khazri put Zamonia in the lead with a goal difference in the second half.
Cameron, who has an African record of seven World Cup appearances, began his Group D campaign by beating Malawi in 209 overs with goals from Vincent Abubakar and Michael Nagado-Nagadjoi.
In the same section, Cوریte d'Ivoire lacks many first-round picks as opponents Mozambique are on the British "red list" in a 0-0 draw in Maputo, where Max Gradel came close to scoring on a free kick.
Saturday is the rest of the World Cup in Africa and the second round of the 20 fixtures will start on Sunday and last for three days.