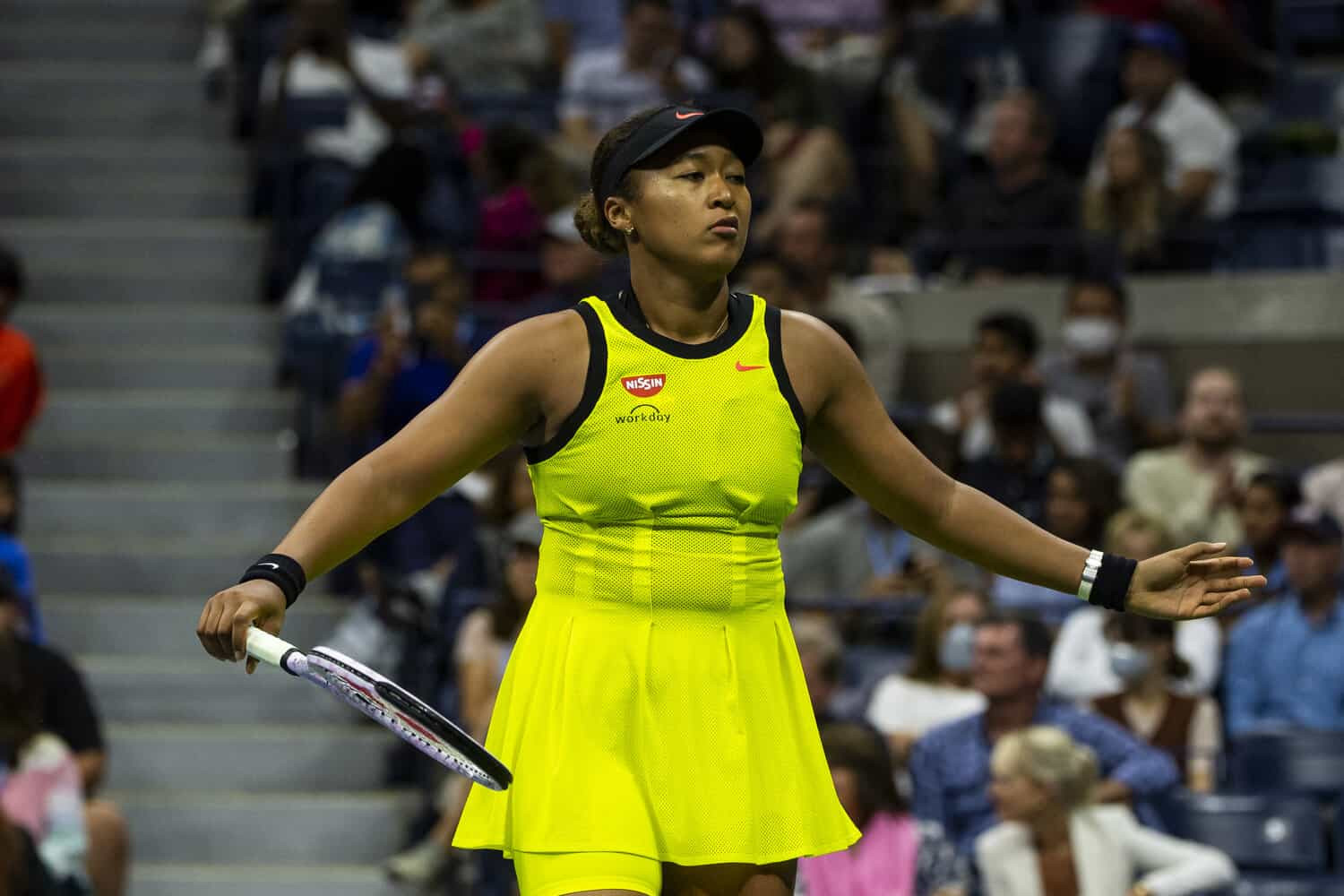 Tokyo:

Defending champion Naomi Osaka of Japan and Greek third seed Stefanos Tsitsipas were both knocked out of the US Open by the 18-year-olds.
Four-time Grand Slam champion Osaka was stunned by Canadian left-hander Leila Fernandez 5-7, 7-6 (7/2), 6-4 when Spain's Carlos Alcraz defeated French Open runner-up Cesipas 6-3. Defeated 4-6. , 7-6 (7/2), 0-6, 7-6 (7/5).
"Honestly, the Alcaraz match encouraged me and gave me the energy to do the same," Fernandez said. "I watched his match and I saw how he won and I'm like, 'I'm going to do this next.' '
Upset, defending champion Osaka announced that she was taking a break from playing tennis.
"I honestly don't know when I will play my next tennis match," Osaka said, wiping away tears. "I think I'm going to take a break from playing for a while."
Osaka, who won their first 16 Grand Slam matches, failed to win their third US Open crown in four years and their first title since Serena Williams in 2014.
Alkraz is the youngest person in the fourth round of the US Open since 17-year-old Michael Chang of the United States in 1989, and in any slam after Ukraine's Andrei Medvedev at the 1992 French Open.
"Incredible. Incredible feeling for me," Alcraz said. "This win is very important to me. It's the best match of my career, the best win.
"Defeating Stefanos Tsitsipas is a dream come true and winning here is even more special to me."
Osaka suffered a major setback on the court in the final moments of the second set when she was unable to serve a victory.
"From the start, just before the match, I knew I was going to win," Fernandez said. "Thanks to the New York fans. They helped me win."
Osaka, who have not played since Monday thanks to a second-round walkover, took the first set in 37 minutes on their sixth S.
But she broke in the 12th game of the second set, the wrong forehand sent her to the tiebreaker.
She started hitting the racket again and again when she failed in the tiebreak to force the third set.
"I wanted to stay in court a little longer," said Fernandez, 19, on Monday. "One hour was not enough for me."
Fernandez beat the forehand winner to break Osaka to start the third set.
Osaka saved two break points in the third game and from there the two came to an end, which came two hours and four minutes later, sending Fernandez into the fourth round of his first Grand Slam against German 16th seed Angelique Kerber.
"It will be a war," Fernandez said. "We're just going to have fun. I'll do a show like I did tonight."
Fernandez, the daughter of an Ecuadorian father and a Filipino-Canadian mother, won her first WTA title in Monterey in March. He had never beaten such a top-ranked opponent in third-ranked Osaka, and the same was true for Alcaraz when he sent home the men's world number three.
Alcaraz became the youngest person to beat the top three players at the US Open since the rankings began in 1973.
World No. 55 Alkraz will next face 141st-ranked German qualifier Peter Gojukzic, who defeated Swiss Henry Laksen 3-6, 6-3, 6-1, 6-4.
Alcraz won his first ATP title at Amg in July, becoming the youngest Tour champion since Kay Nishikori, 18, at Delary Beach in 2008.
The youngster, nicknamed "Next Nadal", was the darling of the crowd at Arthur Ashe Stadium when he screamed as he blew up 33 winners behind Setsipas.
"Without this crowd, I have no chance of winning the match," Alkraz said. "I was down at the start of the fourth set so thanks to the crowd for pushing me forward in the fifth."
Tsitsipas started the final tiebreak with a penny, but Alcaraz jumped ahead 5-2, 6-3 after four hours and seven minutes of play before ending the deal with the foreign hand winner. He fell on the court to celebrate.
"It's one of those matches where you feel like you're in control and it doesn't get in your way," Tsitsipas said. "It's kind of bitter."
Annoyed, Frances Tiafo of the United States defeated fifth seed Andrei Rubelio of Russia 4-6, 6-3, 7-6 (8/6), 4-6, 6-1 in a late night match.
Russian second seed Daniel Medvedev, runner-up at the 2019 US Open and 2021 Australian Open, defeated 74th-ranked Pablo Andujar of Spain 6-0, 6-4, 6-3. His next match will be against British 24th seed Daniel Evans.
Belarus' second seed Ariana Sabalinka also advanced easily, beating American Daniel Collins 6-3, 6-3.