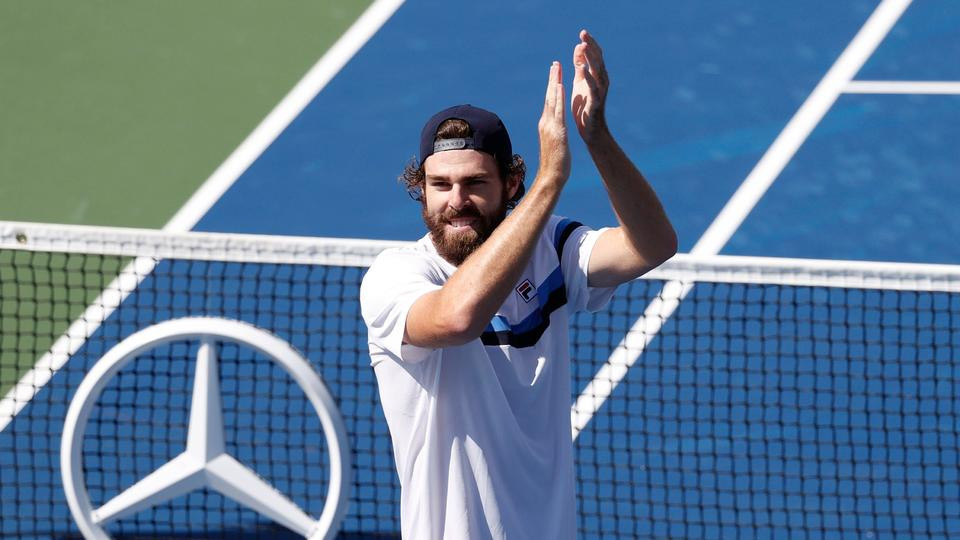 New York:

The US Rally Opelka on Saturday criticized the United States Tennis Association (USTA), saying it was fined 10 10,000 by US Open organizers for carrying an unapproved bag in court.
The USTA ruled that Bag Opelka was taken to court on Thursday, during his second-round victory over Italian Lorenzo Musecity, which included the manufacturer's logo, which exceeded the approved four-square-inch limit.
Opelka, the 22nd seed at the US Open this year, walked out of her match against Messi with a pink bag named after Belgium's art gallery.
"I mean, what fun is it to do that at the US Open. 10K for a pink bag? Come on," Opelka said after a third-round victory over Georgia's Nicolas Basilasholi.
"The head referee was telling me that you should have come in and measured this thing … we had this logo specially made. We measured it. It's huge. It wasn't the same bag. Which I was using at the French Open. We tried to make it smaller.
"I think there was a mistake in the production, because with the change in Europe, whatever was allowed. But, yes, I tried. The referee told me it was too big and that's it. He said his Cover one side.
"It will be difficult to sell US Open tickets this year," Opelka said of the decision on Twitter.
https://twitter.com/ReillyOpelka/status/1433872831058780168
He said he was unaware of the fine, which is the highest at this year's US Open, until a journalist commented on it.
"I didn't find them, which is even more humorous," he said.
"I thought it was a little hard, a little too much. My job is not to measure the logo. My job is to win matches. I have big things to worry about.
"I'd like to see (the money) donated somewhere else. We've had a few tragedies in the states over the last few weeks. If they're going to take 10K from me, it's better not to go to a big corporation. That's mine." a thought. "