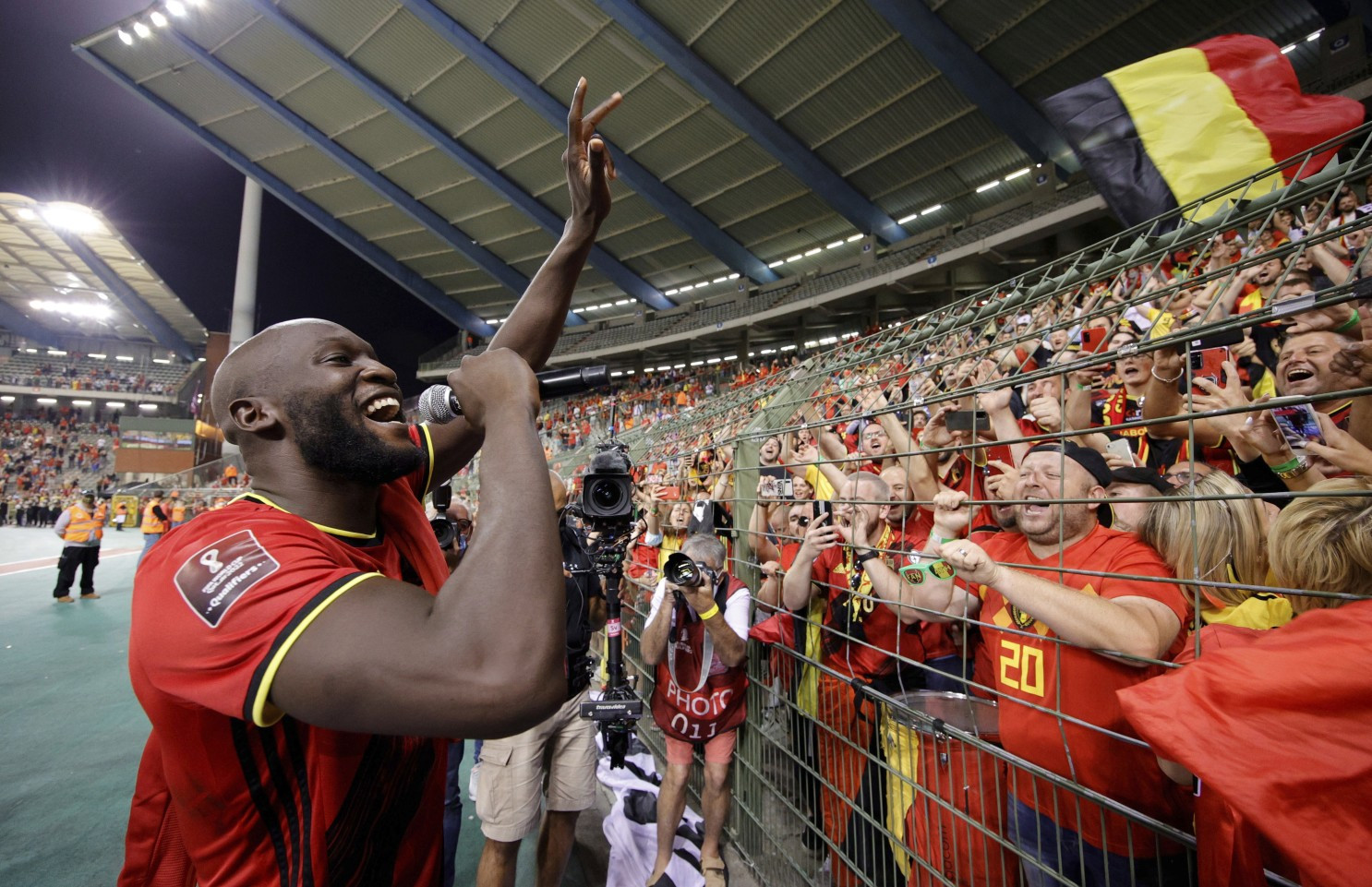 Brussels:

Romelu Lukaku marked his 100th hat-trick with an opening goal to give Belgium a 3-0 victory over the Czech Republic in their World Cup qualifier in Brussels on Sunday.
It was Lukaku's 67th goal for his country and came eight minutes later, followed by captain Eden Hazard's second goal four minutes before halftime.
Substitute Alexis Salemikers added a third with 25 minutes left to reduce Belgium's top spot in the FIFA rankings and extend their unbeaten home record to 29 games.
Victory cemented Belgium's first position in Group E as they moved up 13 points from five games, six points clear of second-placed Czech.
Lukaku, who achieved his milestone before the match, wasted no time in emphasizing his key role for the team, as Hans Wanakan raced to the finish on the pass.
It was a quick transfer game to Belgium in which Yuri Telemans launched an attack as he impressed his visitors with a quick response cartoon.
The same Tielemans-Vanaken combination set Hazard's 41st minute chance. Vinakan's clever back heel fell to cross Hazard's goalkeeper.
Lukaku had another chance to score but was denied by two-time goal scorer Gendrich Stanik, who came in early after Tomas Weckley's injury.
Thibaut Courtois, on the other hand, made two great stops to deflect the check and boost his reputation as one of the best goalkeepers in the world.
He came out to deny Mataj Vedra, who was clear on goal early in the second half, and then saved Vladimir Koffel's stinging close-up shot with one hand to parry the shot.
The Salemmakers scored their first international goal after a smart build-up with Hazard back-healing Toby Alder World's forward pass, Lukaku took it further and the substitute was running to finish it.