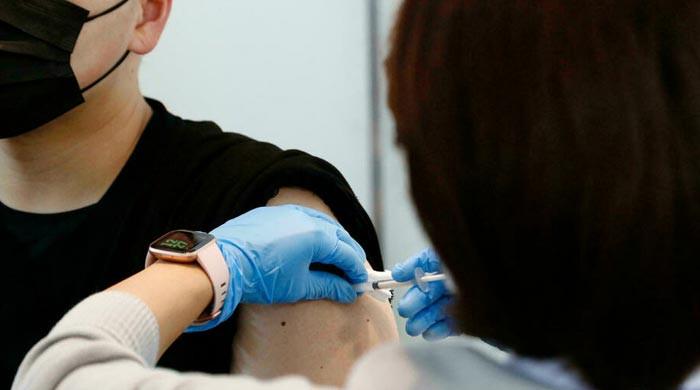 GENEVA: By the end of this year, enough COVID-19 vaccine doses will be developed to meet the global population, industry heavyweights said on Tuesday.
Thomas Quinney, head of the International Federation of Pharmaceutical Manufacturers and Associations (IFPMA), told a news conference that there was a difference in vaccination rates between rich and poor countries, but that the dose of 7.5 billion vaccines had been reached in September. Will go Geneva
70% of adults have received two doses of the vaccine in rich countries, compared to only 6% in Africa.
About 1.5 billion doses are produced each month, according to Air Fanti, a scientific data analysis firm.
Global food production of the corona virus vaccine is expected to reach 12 billion by the end of 2021.
This means that even if rich countries want to vaccinate every person 12 years of age or older, at least 1.2 billion doses will be available for redistribution in poor countries, AirFenty said.
"It also means that governments are still holding back on food stocks if there is no need to do so in the event of a shortage," Quinney said.
The IFPMA said vaccine food production would reach 24 billion by the middle of next year – a figure that exceeds global demand.
Albert Borla, head of Pfizer, an American pharmaceutical company that makes vaccines with the help of German biotech, said the price of jab is not a problem.
He said his company set the price of food according to the country's economic strength where it was being sold.
Paul Staffles, scientific director at Johnson & Johnson, an American pharmaceutical company, said patenting, as demanded by some NGOs, was not a problem at the moment.
"Right now it's about improving the current productivity of the vaccine through people who know how to produce it," he said.
"If it takes us 18 months to expand manufacturing at existing plants … it will take more time for different companies and there will be no benefit."