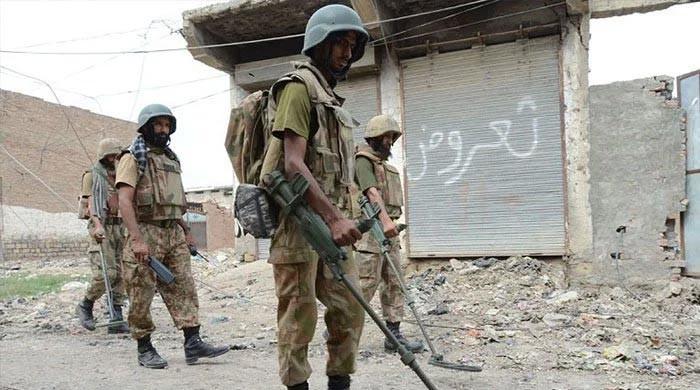 RAWALPINDI: Two soldiers were martyred in an IED attack in North Waziristan, Inter Services Public Relations said in a statement on Tuesday.
The ISPR said in a statement that the incident took place while security forces were conducting an area clearance operation in Dosli area of ​​North Waziristan.
Soldiers who were martyred:
Zia Akram, a 25-year-old soldier, is a resident of Muzaffarabad.
Cop Masawar Khan, 20, resident of Bajaur.
The army's media wing said that after the incident, Pakistan Army troops immediately cordoned off the area to nab the terrorists involved in planting IEDs.
During the fierce exchange of fire, one terrorist, who was trying to escape, was killed, the ISPR added, adding that a clearance operation was still underway to eliminate other terrorists found in the area.