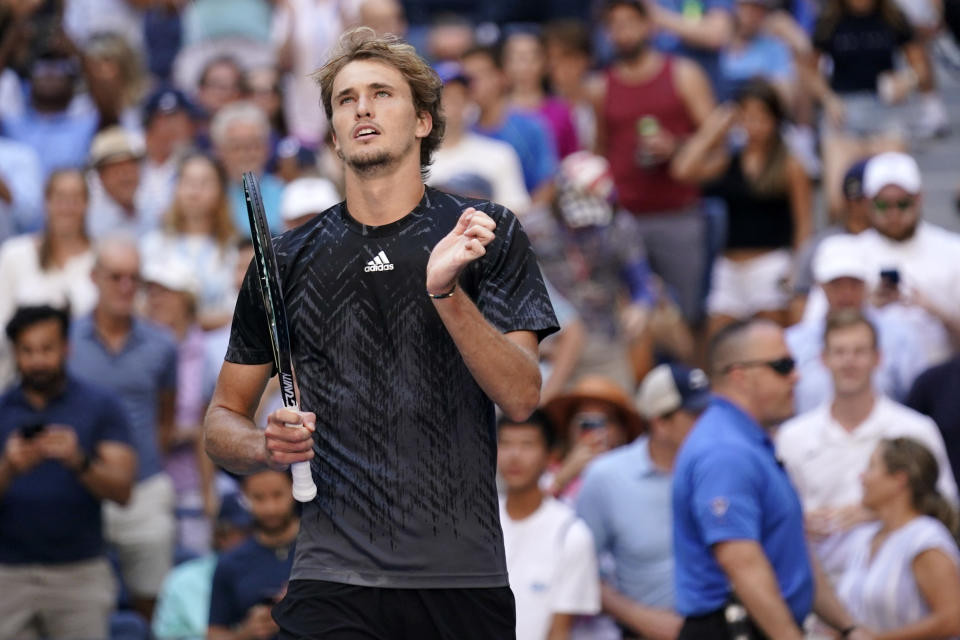 New York:

Since the rally to defeat top-ranked Novak Djokovic on his way to winning the Tokyo Olympics, Alexander Zverev has taken his game to another level at the US Open.
The 24-year-old German fourth seed advanced to the seventh Grand Slam quarterfinals, and the fourth in the last five slams, leading 13th-seeded Italian Jenk Sunner 6-4, 6-4, 7-6 (9/7). on Monday.
Xavier continues to win his career-best 15 matches since the Olympic and Cincinnati titles, but his fight back from a set to defeat Djokovic in Tokyo and his refusal to give him a chance at the Golden Slam has boosted him. Ongoing in New York.
"The Novak match gave me a lot, because I was basically out and out of the match," he said. "I'm coming back against the world number one the way I did, and I won 10 of 11 games after the breakdown in the second set, it gave me something.
"I hope I can use it and keep using it here."
Xavier said he has new confidence to go for difficult shots at crucial moments.
"It's designed to be done in critical moments over time," Xavier said. "Hitting that kind of ball at crucial moments, I think it's probably a match, it's a lot of tournaments and that's all.
"In Tokyo, all of a sudden it clicked, because at Wimbledon I had a very bad serving match against Felix (Canada's Auer-Eliasim). That's why I lost. Yes, since Tokyo, it's much better. Yes, but it can still be much better. "
Zverev does not consider himself a second judge in court.
"I definitely think that's why big shots at important moments, they seem more natural and you probably don't think about it twice as you might do in other situations," Xavier said. "
"I'm happy where I am, I'm happy with how things are, and I'm happy with how things have been over the last few months."
The next number after Zverev will be South Africa's 46th ranked Lloyd Harris, who is a first-time Slam quarter-finalist.
"There's someone who's getting a lot better this year," Xavier said. "I think Lloyd is winning two, three matches every week, no matter where he's playing. He's showing a high level here again.
"He's playing incredibly well and he's doing incredible things. In Cincinnati, I struggled to get his service back in the first set. It's definitely going to be a challenge."