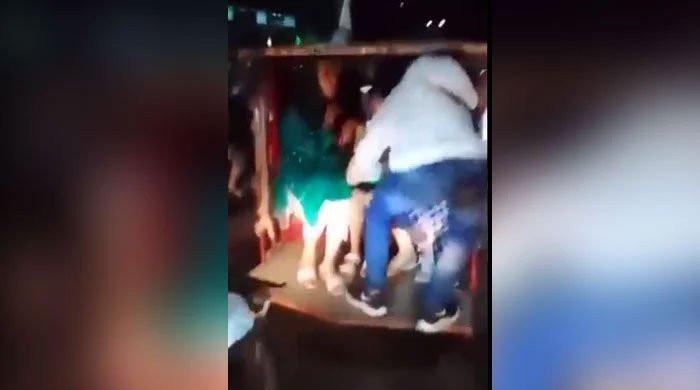 LAHORE: A Lahore rickshaw harassment victim has identified four people who made a video of the incident during an identification parade at Lahore's Camp Jail on Wednesday.
The identified suspects, Usman, Irfan, Abdul Rehman and Sajid, were arrested on August 14, 2021, for allegedly harassing one of the two girls in a rickshaw, according to police.
The report on the identity parade will be presented to the Judicial Magistrate, after which the accused will be produced in court. Police will then request physical remand of the accused.
The main accused has escaped.
incident
The incident came to light when a man from Lahore's Circular Road was seen jumping on a moving rickshaw and forcibly kissing a woman.
The woman, along with another woman and a child, looked upset to see a pair of motorcyclists grab the rickshaw, catch and challenge the women, with nonsensical gestures.
A case related to the incident was registered on August 21.