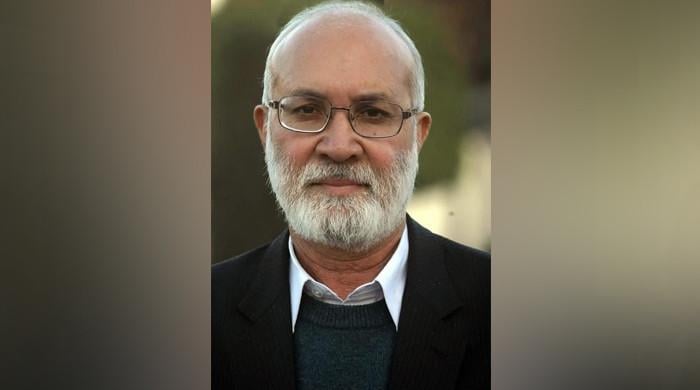 Rahimullah Yousafzai, a senior journalist and Afghan affairs expert, died in Peshawar on Thursday, his family said. Geo News..
According to the family, Yousafzai's funeral prayers will be offered tomorrow at 11 am.
Experienced journalists have been ill for some time.
His son, Arshad Yousafzai, said he had fought "a long battle against cancer".
His funeral prayers will be offered at his native village Anzargai, Babuzai Interchange, Swat Expressway, Katlang Tehsil, Mardan District.
He was born on September 10, 1954.
Yousafzai gained notoriety from an interview with al-Qaeda leader Osama bin Laden. He is one of the few journalists to cover the Taliban. He went to Kandahar in 1995 on an assignment in this regard.
He was the resident editor, The International., Peshawar, and was a columnist for. Daily war..
His works were also published. Time. Magazine
In addition, he served as a correspondent. BBC Urdu And BBC Pashto.
He was considered an expert on Afghan affairs and northwest Pakistan.
The talented journalist was awarded the Medal of Distinction in 2004 in recognition of his services to the field of journalism.
Then in 2009 he was awarded Sitara-e-Imtiaz.
Condolences
Immediately after the news of his death, a series of condolences began.
President Arif Ali expressed sorrow over the death of the journalist and acknowledged his efforts in the fields of journalism and research.
"He had great insight into current affairs, especially Afghan issues," the president said.
He added that his death had closed a great chapter in journalism.
Prime Minister Imran Khan said that he was saddened by the death of Yousafzai.
The Prime Minister said that he was one of the respected journalists of Pakistan.
"My condolences and prayers are with the family," he added.
Khyber Pakhtunkhwa Chief Minister Mahmood Khan said that he was deeply saddened by the demise of a well-known journalist.
"Sympathy with the bereaved family and prayers for the soul of the deceased. [whose] Their valuable services will always be remembered.
Interior Minister Sheikh Rashid Ahmed also expressed condolences over the death of the journalist.
He paid tribute to his "highest" political vision in Afghanistan.
Minister for Information and Broadcasting Fawad Chaudhry expressed grief over the death of Yousafzai.
Chaudhry said his death marked the end of an era of journalism
Chaudhry prayed that Yousafzai's status would be elevated and that his family would be encouraged to bear the trauma.
Punjab Chief Minister Usman Bazdar expressed grief over the demise of the journalist and extended his heartfelt condolences to his family.
JUI-F chief Maulana Fazlur Rehman expressed sorrow over the death of Yousafzai and extended his heartfelt condolences to his family.
He said that Rahimullah Yousafzai's services to democracy and journalism were commendable.
Awami National Party chief Asfandyar Wali offered condolences on the death of the journalist and prayed for his family's patience.
"When he talked about Pak-Afghan issues, he was out of class," Wali said.
Yousafzai was also remembered by many fellow journalists.