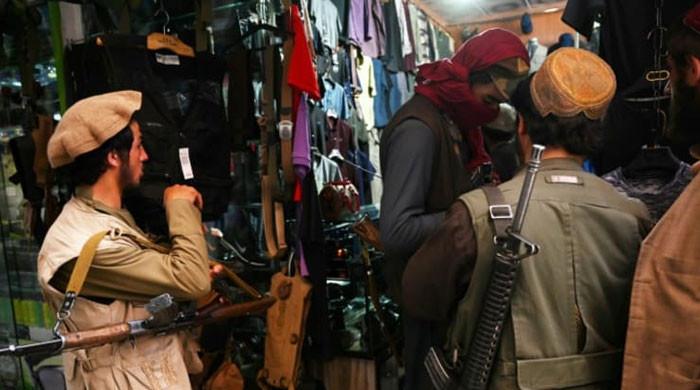 UN: A UN envoy on Thursday urged the world to keep money in Afghanistan despite the Taliban government's concerns and to warn that the already impoverished country could otherwise suffer a historic setback.
Deborah Lyons, the secretary general's special envoy to Afghanistan, called on the world to at least give the victorious Taliban a chance to rule and face a severe economic downturn.
"There must be a modus operandi – and a quick one – that allows money to flow into Afghanistan in order to prevent a complete collapse of the economy and society," Lyons told the Security Council.
If this is not done, the result will be that "a severe economic downturn that could plunge millions more into poverty and hunger could lead to a massive influx of refugees from Afghanistan and, in fact, many generations of Afghans." Can back down. "
He warned that new Afghan officials could not pay their salaries and that the storms of crisis included currency depreciation, sharp rise in food and fuel prices, and a shortage of cash in private banks.
US-led foreign donors provided more than 75 percent of public spending under Afghanistan's 20-year-old Western-backed government – and immediately cut off payments that fell last month during the US military withdrawal.
President Joe Biden's administration has been open about humanitarian aid but says any direct economic lifeline, including freezing about 5 59.5 billion in Afghan central bank assets, , Will depend on the Taliban's actions, including allowing people to leave safely.
Lyons, a former Canadian ambassador to Afghanistan, agreed that "security measures should be put in place to ensure that the money is spent where it is spent and not misused by de facto authorities." Let's go. "
But he added: "The economy should be allowed to breathe for a few more months, which will give the Taliban a chance to show flexibility and then have a real desire to do things differently, especially humanely. From a rights, gender and counterterrorism perspective. "
The United Nations Development Program says Afghanistan is already one of the poorest countries, with 72% of people living on less than a dollar a day.
The number could rise to 97% by mid-2022, said Kani Vagnaraja, the UN agency's Asia director.
"We are facing the end of full development over human and economic crises," he said.
– Growing Concerns –
The United Nations plans a pledge conference on humanitarian aid on Monday, without the Taliban government – which no country has recognized.
Appeals for support have surfaced despite widespread concerns about the Taliban-appointed interim government, which does not include women and several ministers on the UN watch list on terrorism charges.
Lyons said there were "credible allegations" that the Taliban had retaliated by killing security forces despite promises of a general amnesty.
He also expressed concern over the growing harassment of UN Afghan staff, although he said the Taliban had great respect for the organisation's premises.
Malala Yousafzai, who was shot in the head at the age of 15 by the Pakistani branch of the Taliban for advocating for girls' education, said she was listening to the growing number of Afghan girls and female teachers living in their homes. Are
The Nobel laureate called for international pressure on the Taliban, whose 1996-2001 government severely restricted women's rights and banned girls' education.
He told the Security Council that world powers should send a "clear and unequivocal message" to the Taliban that any working relationship depends on girls' education.
"Speaking with one voice for girls' education can force the Taliban to make real concessions. This is essential not only for Afghan women and girls, but also for long-term security in the region and in our world," she said. "