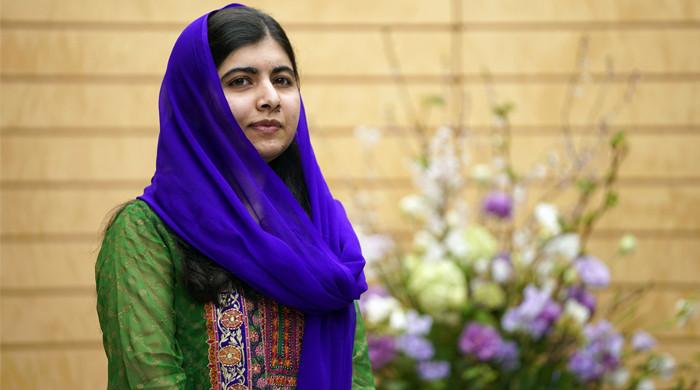 "Statements will not suffice, the Taliban must guarantee and protect the rights of all women and girls in Afghanistan," Nobel Peace Prize laureate Malala Yousafzai said on Friday.
During a meeting at the UN Security Council, Malala highlighted the importance of education for women and girls in Afghanistan.
The Nobel laureate said that international human rights law guarantees women's right to education.
"Education is needed for a peaceful and stable Afghanistan," the girls said.
Malala called on the United Nations to ensure the protection of the rights of women and girls in Afghanistan. He added that the United Nations should remember its commitment to protect the dignity of the human being.
Talking about the situation of schools in Afghanistan, Malala informed the UNSC that secondary schools were closed and teachers and students were asked to wait at home.
He added that female teachers no longer have jobs because they are not allowed to teach boys.
Calling on the United Nations, Malala called for a strong monitoring system to track human rights abuses in Afghanistan, especially with regard to girls' education.
Malala added that humanitarian and development assistance to Afghanistan should be significantly increased so that schools can open and run safely.
He added that additional assistance should be provided to Afghanistan's neighbors to ensure the education of refugee children.
Malala said the need for a UN presence in all parts of Afghanistan was greater than ever.
He urged the UNSC to stand with girls and women in Afghanistan.