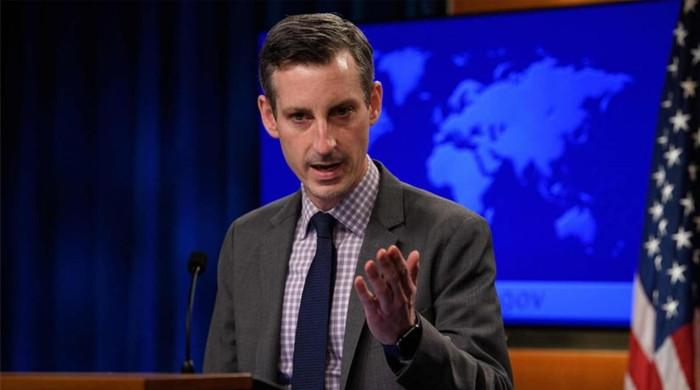 Washington – State Department spokesman Ned Price said Thursday that the Taliban's interim government does not reflect what the international community and the United States had hoped to see.
The Taliban announced the first members of a new "acting" government earlier this week after coming to full power after capturing Kabul on August 15th.
The new cabinet will be led by Mullah Mohammad Hassan Akhund, one of the movement's founders, who is on the UN blacklist.
"We've talked about our reaction to the initial caretaker government. You've heard us say that the lack of involvement, the track record, the background of some people, the cause for concern," Price told reporters. Are. "
"It certainly does not reflect what the international community and, as part of it, the United States hoped to see," Price added.
He said the United States had noted that it was an early caretaker government. "We note that some of these positions are incomplete. So what will be important to us is not just the formation of the next government in Afghanistan … The spokesman said it is representative of the people who are represented by the Taliban."
Price stressed that the United States and the international community will continue to hold the Taliban accountable for "public and private commitments" made with the United States and many of its close partners.
Price spoke of a ministerial meeting hosted by US Secretary of State Anthony Blanken a day earlier with German Foreign Minister Heiko Moss.
The world powers have told the Taliban that the key to peace and development is a comprehensive government that will uphold the promises of a policy of greater reconciliation, while maintaining human rights since 1996-2001.
During his news conference, Price said that many elements of consensus emerged during the meeting with the Taliban and that there were important questions that many participants asked: "Did the Taliban live up to their promises of freedom of movement and safe passage?" For American Americans, but also for third-country citizens, for our Afghan partners? Will they stick to their anti-terrorism promises? "Price raised some questions.
Questions remain unanswered, Price said. Together with our allies and partners, we will be able to answer these questions as we begin to see how the Taliban intend to govern, how it will treat its people, it is up to our people. "How will it deal with it? How will it deal with the threats?" He said. "Not only for the Taliban, but also for us."