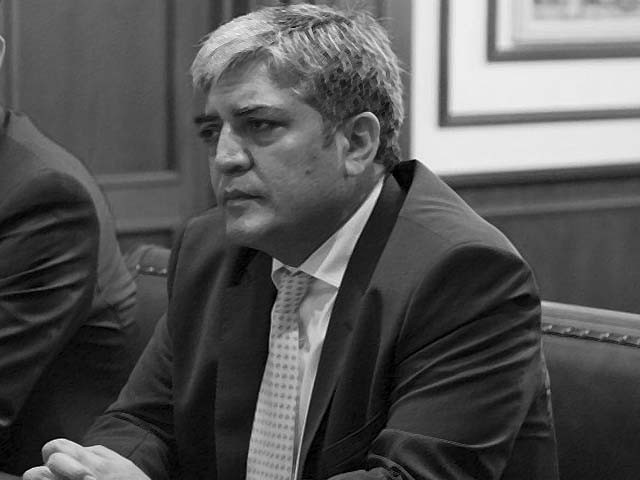 Russian-Pakistani relations are rapidly advancing and are now diversifying into other areas.
Shafqat Ali Khan, Pakistan's ambassador to Russia, was interviewed by Russian-funded international media. Sputnik And TASS, Who reported his comments here, here, here, here, and here in five separate articles. For those interested observers, limited time to act on them all, especially if they are paying more attention to what is happening in Afghanistan at the moment, the current piece is the highlight of their interview. Will highlight and then briefly analyze their importance. Author's Interpretation Following Important Policy Announcements Shared by Ambassador Khan:
"Our relationship is in a very strong position today. We have a relationship based on trust that covers a wide range of areas of cooperation: economy, politics, defense cooperation. Both sides are satisfied with the positive direction of our relationship. Is a top priority.and Russian friends who follow pakistan know that it is in all political parties, this is a common point that we want good relations with russia.You can see it – about Russia in pakistan I'm based on positive feedback. And that's not an exaggeration. "
Russian-Pakistani relations are growing rapidly and are now diversifying into areas other than the defense sector that originally brought them back in 2014. Islamabad prefers relations with Moscow as it appreciates the growing role of the Eurasian great power. There is political consensus on this front within Pakistan and this ideology is really popular among the Pakistani people as well.
"In April, [Russian] Foreign Minister Lavrov's visit to Islamabad was a very successful one. And then recently the two ministers spoke on the telephone. Then the president. [of Russia Vladimir] Putin and the Prime Minister [of Pakistan Imran Khan] There are other visits to the pipeline at Bola Senior level, but I can't confirm because the dates have not been confirmed yet.
Relations will develop further after the planned visit indicated by Ambassador Khan. One can only guess who will go where and when, but somehow, it is a positive sign that their governments are becoming aware and therefore have better trust in each other. The well-wishers can only hope that closer people-to-people contacts will take place in the near future to further strengthen bilateral ties.
"[The Extended Troika] The main forum is Pakistan, Russia, China and the United States. This is the key part of everything. And then, of course, we also have the Moscow format, which is much broader, involving more countries. And then of course the SCO. [that] Has been included here. "
The three main platforms within which Russia and Pakistan have close ties with Afghanistan are the Extended Troika, the Moscow Peace Talks and the SCO. It shows how serious these two regional partners are in stabilizing Afghanistan to jointly support a third country and give constructive contributions to their institutional partners.
Regarding India's accession, I did not see the statement. There is a strong invitation for Iran to join Troika Plus whenever it wants. So far, they have not decided to join … they have not responded yet, they have expressed interest in joining. But I did not see Foreign Minister Lavrov's statement that India would join the Troika Plus format. India is not a Troika Plus candidate for us.
One point of contention between Russia and Pakistan over their regional vision is Moscow's belief that India should play a greater role in the expansionist troika, which Islamabad believes is not necessary. It is natural that no group of partners will ever keep a close eye on everything from each other, and this issue will not be an obstacle to the steady development of their relationship, although bilateral relations will prevent it. Are quite solid.
Pakistan's proposal to hold a meeting of regional foreign ministers to discuss Afghanistan after the Taliban's takeover of Kabul is under discussion, but so far no concrete word has emerged on who Will be. Participants, when will it take? [place], Even if the location is confirmed. I have no information to share on this. But there are some thoughts on what I can tell you. No concrete details yet. "
Pakistan is trying to bring together all stakeholders responsible for promoting peace and stability in Afghanistan who are concerned about the country's future. It takes some time to understand these plans, especially considering how busy their respective representatives are today, but it is really possible that these efforts will eventually yield some positive results. If this meeting takes place, it will further strengthen the relations between Russia and Pakistan.
"So it's not that we have some kind of control over Afghanistan, but the geography, the culture, the history, and of course the language and the fact that there are 4 million refugees in Pakistan. It gives us a kind of role, but someone The situation is out of control. Resolving the challenge and tackling it is a collective responsibility.
Despite having close ties with the Afghan people at all levels, Pakistan does not "control" them, nor the Taliban, as some observers have falsely claimed. Islamabad can have a positive impact on some actions, but it cannot fully formulate them, nor does it want to because the solution must be multifaceted.
"But we are not in a position to tell them what to do. The process of reaching a settlement should not be important to us, the outcome should be important to us. There should be a comprehensive government that will ultimately lead Afghanistan to a peaceful outcome." Help me
In practice, Pakistan maintains that the outcome of Afghan stability – ideally through the formation of a comprehensive government – is more important than the process by which it is achieved. It signifies Islamabad's sincere respect for its neighbor's historical, social and political traditions.
"Our point is that this is going to be a problem because there is a limit to how many (refugees) we can take. If there are too many refugees from Afghanistan, we will be the most affected, but other countries will also be affected. Refugees will go to Iran, Europe, Central Asia. To solve this, you should try to reach a political settlement in Afghanistan.
One of Pakistan's goals in bringing together all responsible stakeholders in Afghanistan is to deal multilaterally with the regional refugee crisis. The South Asian state cannot absorb any more refugees after hosting millions of them, which is why it is important for everyone to pursue and actively promote a lasting political settlement in Afghanistan so that migration can take place. The root causes of can be solved.
"I hope [that it is] no [NATO attempting to shift all responsibility for Afghanistan on Pakistan] Because Western countries understand that the withdrawal of forces does not mean that they have washed their hands. They can't. Refugees are just a phenomenon. It can have profound consequences: drugs, human trafficking, drugs, terrorism.
The regional security situation is very sensitive at the moment and it will require multilateral coordination to deal with it effectively. Unconventional threats are very high outside the realm of refugees, so it is important for everyone to work together to prevent the worst from unfolding. Pakistan will take the lead in these matters, but it can only succeed in close coordination with its partners.
"And finally, one last point is that some foreign powers may think that this is just a problem of Pakistan. No, this is not just our problem. Anyone who fights against Pakistan tomorrow may join ISIS and others." So overall, the problem has to be eradicated. But the key, the first step, is stability in Afghanistan.
Amb Khan felt it necessary to emphasize how his country could not be expected to deal with these unconventional threats on its own. The modern regional security matrix is ​​such that although Pakistan may be the first victim of such threats, it will certainly not be the last, so it is now in everyone's interest to work together.
"I will not talk about procurement issues at this time because it is a sensitive issue. There is a legal basis for defense cooperation: we have important agreements, some other agreements and some more agreements between the two sides. We will let you know as soon as they are completed. So far, we have historically been importing in the aviation sector, and also in the field of helicopters. Therefore, work with the Russian defense industry. There is already a long tradition of doing, but I think it will become much richer in the years to come.
The Kremlin is acutely aware of Pakistan's unconventional security needs and is therefore working to enhance relevant military-technical cooperation as part of its joint efforts to stabilize the uncertain regional situation. It is confident that Russia will pursue a more balanced policy towards South Asia than in the past, where it has overlooked legitimate Pakistani security interests due to its narrow focus on the interests of its Indian ally. Moscow has made it clear that its "military diplomacy" is not a zero-sum game, but it can be mutually beneficial as it ensures that Pakistan's unconventional security extends to South Asia as a whole. Stabilizes.
There have been two rounds of trade talks (on the Pakistan Stream Gas Pipeline) and both sides are very satisfied with the progress made so far. I don't know the details but most of it is clear. Once they have completed it, and then of course the history will come to begin construction. But we are very close to that.
Bilateral relations with Russia have expanded beyond the political and defense spheres related to Afghanistan to include strategic energy cooperation through the forthcoming construction of the Pakistan Stream Gas Pipeline, which is an important project of Russia-Pakistan economic relations. Will work on
"We are going to get ten million doses of Sputnik V from Russia … Just a few days ago our authorities announced that the first one million doses of the Russian vaccine Sputnik V are already available … We have expressed our interest. (Sputnik V in production), the two technical parties are talking to each other, but right now the priority was to purchase …
Based on the above observations mentioned above, bilateral relations are now spreading rapidly in epidemics that directly affect people's lives. Pakistan is becoming a major buyer of Sputnik V and hopefully will produce some of the cure. It is also important to mention that the Pakistani embassy in Russia was one of the first to receive Sputnik V because it shows how much confidence Islamabad has in Moscow that it would prefer its diplomats to receive the vaccine. ۔
Ambassador Khan's interviews were crucial as he clarified Pakistan's position on the rapidly emerging developments in Afghanistan and gave an update on bilateral relations with Russia. Relations between Russia and Pakistan are becoming stronger and broader in many areas, whether multifaceted in terms of joint efforts to stabilize Afghanistan or the energy and epidemics that stand to improve the lives of the Pakistani people immediately. ۔ Now is the time for observers around the world to wake up and realize that the Russian-Pakistani partnership is one of the most promising partners in modern Eurasia.