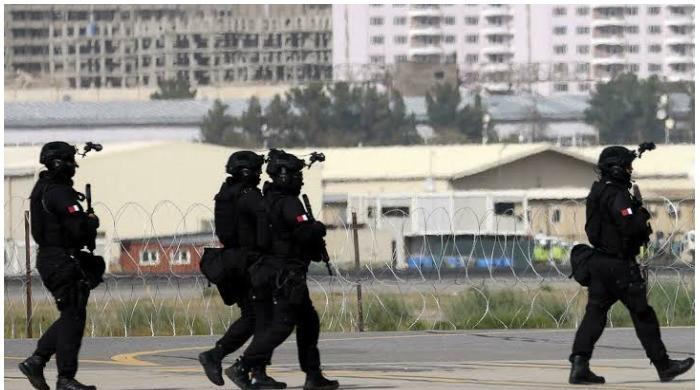 Doha: Qatari officials have warned that Kabul Airport is "unable to accept responsibility" unless there is a clear agreement with all Afghan stakeholders, including the Taliban, on airport operations.
Qatar has warned it will not accept responsibility for operations at Hamid Karzai International Airport without a "clear" agreement with all relevant authorities, including the Taliban.
Doha has become a key player in Afghanistan since the withdrawal of US troops last month, helping to evacuate thousands of foreigners and Afghans, adding new Taliban rulers and supporting operations at Kabul Airport.
Qatari Foreign Minister Sheikh Mohammed bin Abdulrahman al-Thani said "we need to make sure that everything is resolved very clearly or else … a press briefing."
"Right now the situation is under negotiation because we need to have an agreement that is clear to all parties and that takes care of the technical (side), that takes care of the security aspects."
Cooperation with other countries is possible if needed, but so far the debate is only between us, Turkey and the Taliban.
Since the US withdrawal, Qatar Airways planes have made several trips to Kabul, providing aid and flights to Doha and evacuating foreign passport holders.
A Pakistan International Airlines plane arrived in Kabul on Monday, the first international commercial flight since the US evacuation.
According to the airport's ground staff, he then flew back to Islamabad with about 70 people from Islamabad – mostly Afghans who were relatives of the staff of international organizations.
The Kabul airport was vandalized after US-led forces ended a chaotic evacuation of more than 120,000 people, and the Taliban sought to resume operations with technical assistance from Qatar and other countries.
Qatar Airways operated several charter flights from Kabul last week, mostly foreigners and Afghans who were denied evacuation.
Afghan Airlines resumes domestic service September 3.
But the resumption of regular commercial flights will be a major test for the Taliban, who have repeatedly promised to allow Afghans with valid documents to leave the country freely.
The United States withdrew its last troops from Afghanistan on August 30, ending its longest war before the anniversary of the September 11, 2001, attacks.