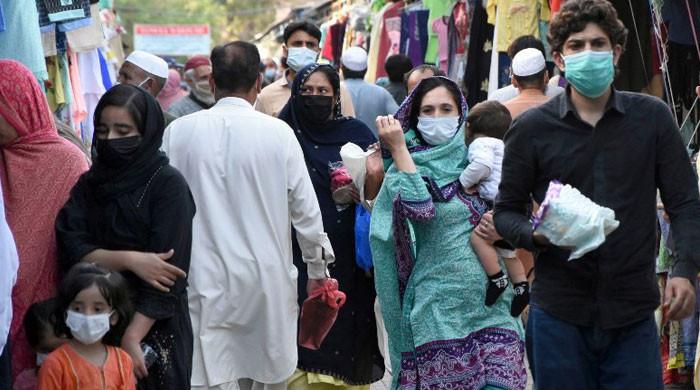 ISLAMABAD: Pakistan has seen a declining trend in new COVID-19 cases, with 2,714 new infections reported in the country in the last 24 years, figures from the National Command and Operations Center showed on Wednesday morning.
According to the latest NCOC figures, 56,733 tests were conducted across the country in the last 24 hours, of which 2,714 were positive, bringing the total number of cases to 1,212,809.
The country's Cowed 19 positive rate fell to 4.78% for the first time since July 4.
Meanwhile, for the first time since early August, less than 80,000 active cases have been reported. There are currently 77,532 active cases.
In the past 24 hours, more than 73 people have been killed in the Coyote 19, bringing the death toll to 26,938.
In the last 24 hours, 10,923 people have recovered from the virus, bringing the total to 1.1 million. So far, some 1,108,339 patients have recovered.
COVID-19 infections are declining in Pakistan, with an average of 3,340 new infections reported every day. That's 58% of the peak – the daily average was reported on June 17.
Pakistan has so far given at least 68,227,337 doses of covid vaccine. Suppose each person needs 2 doses, which is enough to vaccinate about 15.8% of the country's population.