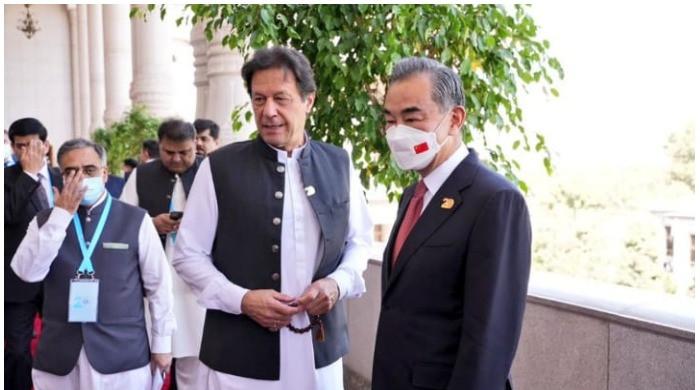 Dushanbe: Prime Minister Imran Khan has said that Pakistan and China are "Iron Brothers" and strategic partners.
In a meeting with Chinese State Councilor and Foreign Minister Wang Yi in Dushanbe, Prime Minister Imran Khan praised China's assistance in Pakistan's fight against the Kovid 19 epidemic.
The statement said that issues related to Pak-China bilateral relations, China-Pakistan Economic Corridor and regional survey were discussed at the meeting.
The Prime Minister said that C-Pack is a project of change and both sides are working on its timely completion.
He also congratulated his Chinese counterpart and President Xi Jinping on the occasion.
It was agreed that the two sides would maintain a high level of exchange momentum and liaise closely on all matters of common interest.
The Prime Minister called on the world to stop the humanitarian crisis in Afghanistan.
Informing about the situation in the neighboring country, the Prime Minister urged the international community to work to prevent a humanitarian crisis in Afghanistan and help stabilize its economy.
"The international community must continue to support the Afghan people," he said.
Prime Minister Imran Khan said that a peaceful and stable Afghanistan is important for Pakistan and the region. He said that in this context, Pakistan has fully supported the Afghan peace process.
Prime Minister Khan attended the 20th SCO Summit of the Council of Heads of State (SCO-CHS) in the Tajik capital.
Pakistan and China maintained close cooperation for a cohesive regional approach to Afghanistan's six neighbors.