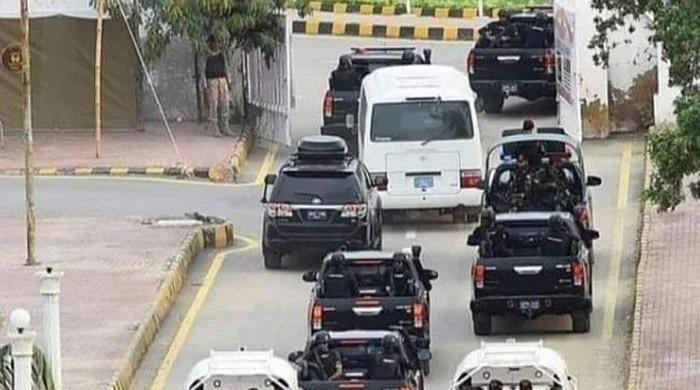 ISLAMABAD: The New Zealand cricket team left for Pakistan on Saturday after withdrawing from the tour.
According to aviation department sources, the Airbus A319 arrived at Benazir International Airport from Abu Dhabi at 6:15 pm to pick up the Kiwis. Flight RG233 took off at 8:13 p.m.
The international cricket team will return to Abu Dhabi before returning home.
The New Zealand Cricket Board (NZC) withdrew from a long-awaited visit on Friday, citing a security alert from its government. Pakistani officials assured the team of complete security but insisted on canceling the series.
The Pakistan Cricket Board (PCB) said in a statement that the NZC had informed it that it had decided to postpone the series due to some security concerns and said it was a unilateral decision.