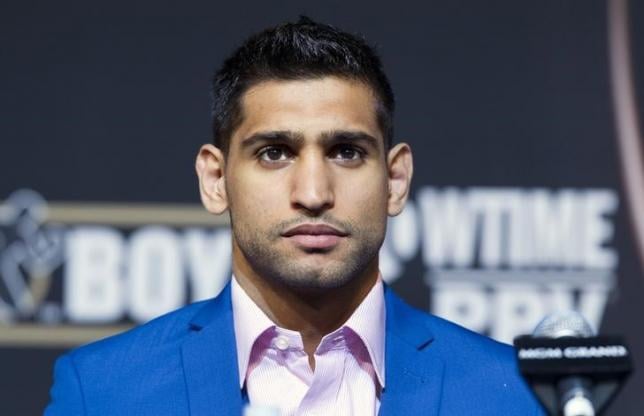 Pakistani-born British boxer Aamir Khan has said that he was removed from a flight to the United States with his friend after an alleged dispute over his partner's face mask.
"We are tired of being banned by ir American Air And Travelon World. Unable to fly to the training camp, I got off the plane for no apparent reason. I want to see evidence of any wrongdoing, "he wrote in a tweet from his official handle.
In a video posted on Twitter, the boxer said: "I was dropped off today while I was on my way to Colorado Springs training camp, police said.
"Obviously the American Airlines staff had a complaint, they said my partner's mask was not high enough or high, that they had to stop the plane and my friend and I had to get off when I did something. Not wrong. "
He added: "Now I have to reschedule another plane to go back to training camp which is really annoying, it was for no reason and I am just so annoyed that American airlines do this to us. Will do and ban me from traveling. "
Read also: Aamir Khan complains to PSB about obstructing the virus.
The airline said the flight from Newark Airport to Dallas-Fort Worth returned to the gate after the two men allegedly "refused to comply with staff requests".
He denied that the police had intervened.
A spokesman for the airline said: "Our customer relations team is reaching out to Mr Khan to learn more about his experience and to strengthen the importance of policies implemented to protect our customers and staff."
(With input from BBC)