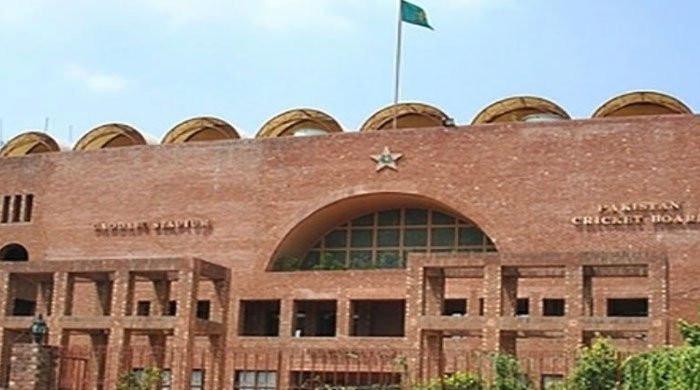 ISLAMABAD: The Pakistan Cricket Board (PCB) has decided to lobby against the New Zealand Cricket Board (NZC).EO News Sunday
Sources said that the PCB has decided to take a tough stance against New Zealand cricket so that the tour of Pakistan is canceled before the first ODI at the next International Cricket Council (ICC) meeting.
The PCB is looking forward to contacting influential international players and commentators for their support, while in the second phase of proceedings, the matter will be taken up with other cricket boards.
A press release issued by the PCB on Friday said that the Black Caps officials unilaterally withdrew from the ODI and T20 series against Pakistan without taking the PCB into confidence.
The NZC did not share any details about the threats with the PCB or Pakistan's security agencies, officials said.
ICC Board Meeting
The ICC Board will meet during the next T20 World Cup. However, the date of the ICC board meeting is being finalized.
The ICC Men's T20 World Cup is scheduled to be played in the United Arab Emirates and Oman from October 17 to November 14.
PCB security arrangements
Earlier, the PCB had said that the board, in collaboration with the government, had made foolproof security arrangements for all visiting teams.
"We have assured New Zealand cricket of this. The Prime Minister of Pakistan spoke to the Prime Minister of New Zealand personally and told him that we have the best intelligence system in the world and some kind of it. There is no security threat, guest team, "he said.
The PCB had said that the security officials traveling with the New Zealand team were satisfied with the security arrangements made by the Pakistani government during their stay here.
'New Zealand to hear us at ICC'
Pakistan will be heard at the New Zealand International Cricket Council (ICC) on September 17. Rameez Raja, head of the country's cricket board, said the Kiwis had canceled their visit citing a "security alert".
A statement issued by the Pakistan Cricket Board (PCB) said: "Earlier today, New Zealand Cricket informed us that they have been alerted to some security alert and it has been decided to postpone the series unilaterally." ۔
Calling the immediate progress a "crazy day", the PCB chairman said he was sorry for the fans and players, as it would be the first visit since Raja took over the board.
"It's very frustrating to walk out of a tour with a one-sided approach to security threats. Especially when it's not shared !!" PCB chairman satirizes New Zealand cricket
In what world is New Zealand living?