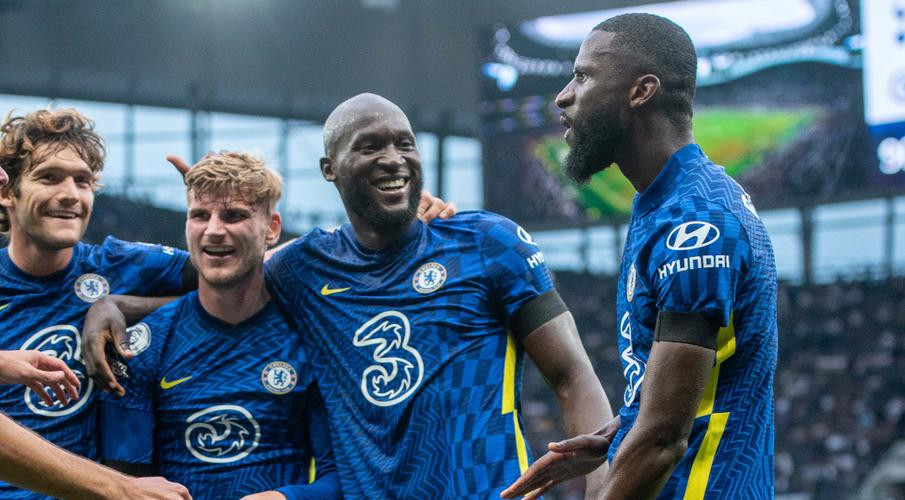 London:

On Tuesday, manager Thomas Tochel said Chelsea forward Timo Werner was gaining confidence and had shown he could form a promising partnership with fellow striker Romelu Lukaku.
Although new recruits Lukaku are running with four goals early in the season, Werner has yet to open his account after a disappointing 2020-21 campaign in which he scored only six times in the league.
German forward Lukaku lost his place in the starting line-up following his arrival but made substitutes for the Belgian partner, and Tochil said he would be happy to host Chelsea host Austin Villa in the League Cup on Wednesday. Can prove his worth
"It gave us a clear impression of how dangerous he and Romelo could be together. There was some frustration with the Euros and the first games, I don't think they're happy with their performance," Tachel told reporters.
"The things you don't see, in training sessions, he's more relaxed, more fluid in his movements, more confident. That's why he came in early against Tottenham, there are clear signs that he Well done and he can. Prove tomorrow.
"Timo was in better positions and we put him in dangerous positions around Romelo. I'm leaving."
Tachel said the less-used players will get minutes against Villa, but goalkeeper Edward Mandy has not yet recovered from a hip injury and the German coach hopes to play in Saturday's big league match against Manchester City. Will come back for
"It's a race against pain and time. We hope he trains on Thursday so he can come back on Saturday," Tachel said.
Tochel also praised Brazilian defender Thiago Silva, who was named man of the match for his victory over the Spurs on Sunday and turned 37 on Wednesday.
"It's a great way to live this life as a professional athlete towards recovery," said Tachel. "What he eats, when he eats, how he recovers, how he trains – when he's on the pitch he trains hard.
"He is obviously getting better and better with his experience … his status in Paris (Saint-Germain), his exit and his entry into Europe's toughest competition shows how competitive he is. "