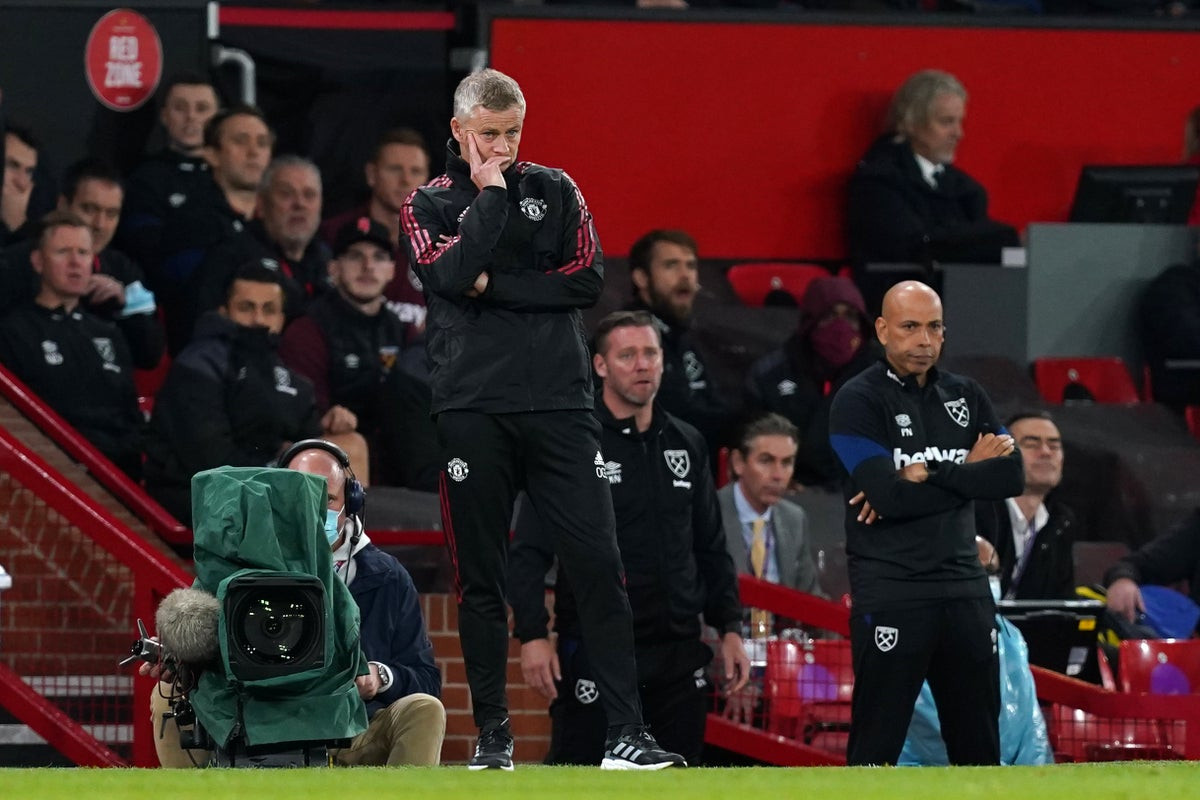 Manchester:

Ole Gunnar Solskjیرr said Manchester United would have to eliminate the "pedestrians" who started their game as an early goal from West Ham United's Manuel Lanzini knocked them out of the third round of the League Cup on Wednesday.
Manager Solskjیرr made 11 changes to the United side who beat West Ham 2-1 in the Premier League on Sunday but were largely disappointed with the ineffective performance as Lenzini's goal in the ninth minute sent visitors away.
"For the first 10 minutes, we were slow, pedestrians, in and out of control, and we need to deal with that," Solsker told reporters.
I was not happy at all from the beginning. But we need to start playing better.
Solskjیرr also defended his decision to color the changes.
"You want to go, but it's a long season. We have big games coming up and we've made that decision," he told Sky Sports.
"We are at the start of the season. We know it will be a long journey. The Champions League, the FA Cup, the Premier League, we have a lot of games. We will continue to do what we are doing and get results. Will try
United will return to league action against Austin Villa on Saturday. Solskir's team has 13 points from its first five games, with Chelsea and Liverpool topping the table.
Chelsea's Werner was happy to be off the mark.
Chelsea striker Timo Werner said fans were delighted to hear him sing his name again when he scored the first goal of the season in his shootout win over Aston Villa in the third round of the League Cup on Wednesday.
The German forward, who lost his place in the line-up following the arrival of Romelu Lukaku in the summer, scored in the 54th minute before the visitors sent the game to a shootout through Cameron Archer, which Chelsea won 4-0. Set up with 3 wins. Clash with Southampton
"It's good to be back on the score sheet and keep winning," Werner told Chelsea TV.
We needed to win and go to the next round of the League Cup and we are happy with the game.
Chelsea manager Thomas Tachel, who had previously said Warner could form a strong partnership with Lukaku, was pleased with the German's efforts.
"We put him in a position where he can score, that's what we want and then he has to score," he said.
"That's why he's here. It's a great feeling for a striker to score a goal."
Chelsea will face Manchester City in the Premier League on Saturday.