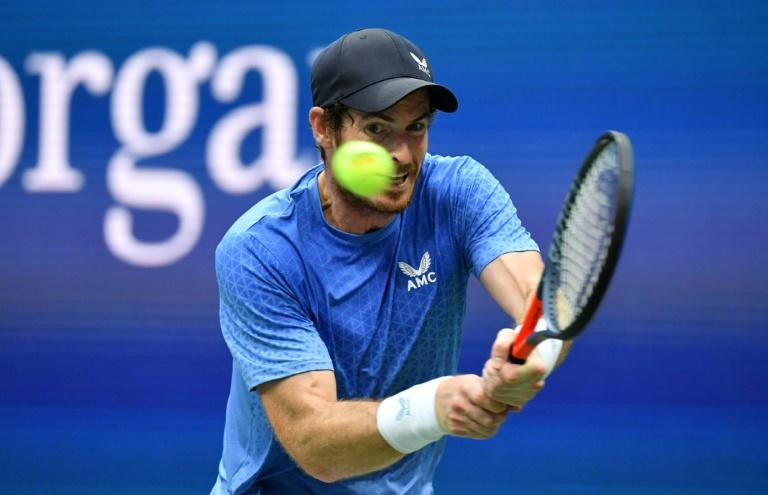 Metz:

Former world number one Andy Murray reached his first ATP quarterfinals in two years on Wednesday, beating Canada's Wasik Pospisel in straight sets at the Moselle Open.
Murray, now 113th, won 6-3, 6-3 and will face either Poland's top seed Hubert Hurks or Frenchman Lucas Powell for a place in the semi-finals.
This will be his first appearance in the last eight after winning the 46th title of his career in Antwerp in October 2019.
Murray, 34, who has undergone two hip surgeries in the last three years, claimed the fifth victory in six meetings against the Canadian by breaking the 66th-ranked Pospel four times in his one-hour, 24-minute victory.
On Tuesday, Murray defeated 26th seed Yugo Humbert of France 4-6, 6-3, 6-2 in the first round.
Murray, a three-time Grand Slam title winner, told atptour.com: "It's been the longest tournament I've ever played and my body feels good and I gain a little bit of confidence with each match. I'm starting to do it. "
"There have been times in the last year when I was a little confused and didn't see how the points were progressing which was always a strong part of my game for me and it made me feel a lot of pain on the court when I was feeling that way.
"I'm starting to take it back and the results are coming in and my tennis is getting better."
Poole, meanwhile, defeated another Canadian, Braden Schnorr, 3-6, 6-4, 6-4.
Germany's Peter Gojok, who made it to the fourth round as a qualifier for the US Open, defeated the lucky Frenchman Anton Huang 6-2, 3-6, 6-4.
Spain's second seed Pablo Carino Bosta defeated Sweden's Michal Emer 7-5, 6-2.
His next match will be against 18-year-old Danish qualifier Holger Ron, who defeated fifth-seeded Italian Lorenzo Songo 6-7 (6/8), 6-4, 6-4.