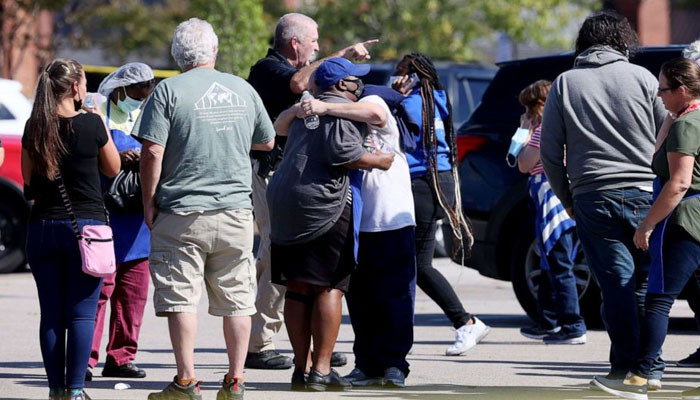 WASHINGTON: A shooter opened fire Thursday at a supermarket near Memphis, Tennessee, killing at least one person and wounding 12 others before they shot themselves.
The commotion took place at a cruiser grocery store in Collierville, a suburb east of Memphis.
Collierville Police Chief Dale Lane told reporters that one person was killed and another was wounded in the shooting.
Lane said some of the victims had suffered "severe injuries" and warned that the death toll could rise.
Lane said several forces, including Swat teams, have gathered at the supermarket to secure the area, with police personnel and shoppers going from corridor to corridor to help evacuate the building.
He described a "horrific" scene at the store, where officers "found people hiding in freezers and closed offices."
Lane did not say whether the attacker was an employee of Kruger, but said the shooting was being investigated by the FBI and other agencies.
Mass shootings and other gun violence are major problems in the United States, which gun controllers say is due to the proliferation of firearms and relatively soft gun laws.